It is always a good idea to follow up when they leave from an interaction with you. Knowing they are safely home or at their destination is important. So, what do you say when someone arrives safely?
Thank them for letting you know that they have arrived safely follow up with a few kind words. When they arrived at home, you could say "It was good to see you" or when they arrived at a vacation spot "Have fun and enjoy your time!".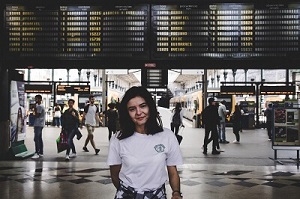 Likewise, let them know you are happy they arrived and didn't have any troubles when they come to see you for work or fun!
Get into the habit of letting people know when you arrive someone. When you set this precedence, someone will know to look for you should an emergency occur. Make sure people know you appreciate them telling you when they are safely at a destination and they aren't bothering you at all by doing so.
Business Travels
Some people travel often for business, and it does have challenges. Let them know you appreciate their arrival and the time involved.
If they will stay for a period of time, let them know they can reach out to you if they need anything at all.
It is a good idea to check on them with their return back home too.
What to Say:
"How was your flight? I am glad it went well and you were able to arrive on time. Your hotel is amazing but please reach out to me if you need anything while you are in town."
"How was your trip? Renting a car can be a fun way to try out vehicles and not put so many miles on your own."
"I am thankful the weather has been great for your travels. It makes it easier to be on these roads."
"I appreciate you coming to discuss the possible business ideas. I hope you have a safe and simple return back home. Please let me know when you get there."
"It was great to visit with you and I hope we will be in contact more about the possible business ventures. I appreciate your time involved as business travel isn't always easy or convenient."
Friends and Family
Keeping a close eye on friends or family when they travel is important. It is always nice to know someone is looking out for you.
Make sure they know they can reach out at any time if they have problems with travel plans.
If they have a long journey, work out a plan for them to reach out daily and let you know where they stop and how it is going.
What to Say:
"Thank you for keeping me updated on your travels. I know you love being out there exploring, and it gives me peace of mind to know all is going well."
"So glad you made it home safely. Thank you for coming to see us! It was nice to catch up and to have you here with us. I already miss you and can't wait until you can visit again!"
"Glad to hear it! I loved spending time with you!"
"It was fun to hang out, thanks for letting me know you got home safely afterward."
"You made great time, glad it was a hassle-free return home."
Vacations
Be excited for friends and family when they go on vacation. They work hard and deserve that time to unwind.
Check up on them for their destination and when they get back from their trip.
They will appreciate it!
What to Say:
"Awesome! I can't wait to catch up and find out all about your vacation. Let me know when you can get together and share the details with me and show me the photos."
"Glad to hear your flight was on time and you are in your tropical paradise. Have the time of your life there!"
"Your agenda was packed, now you need a few days at home to relax from vacation! So happy all went well."
"Glad your travels went well."
"Thank you for letting me know when you got there and when you got home. I wanted you to have a blast but also wanted to know you got to and from your destination."
Check Up on Those Close to You
Don't be shy to check up on those close to you and ensure they got home safely. Sometimes, they will forget to reach out when they get home or to a given destination. They got busy and this leaves you worried.
Call or text them to verify so you aren't worrying when there is no reason to do so.
On the other hand, if you don't reach them, you may start to wonder what has happened.
What to Say:
"I didn't hear from you yet and figured you should be home by now. Can you let me know when you get a second so I know you are safe?"
"Thanks for returning my call, I just wanted to verify you got there safely and tell you to have a wonderful time!"
"Happy to hear you made it to the airport and got your rental car. The delay is unfortunate but don't let that stop you from having fun now that you are there."
"Thanks for updating me when you got home. I know the drive takes a few hours but it was wonderful to see you."
"What time do you think you will be home? Even though that is late send me a text just so I know you got there okay."
In-Person
When you see someone in person, let them know you are glad they arrived safely. Such sentiment lets them know you value them and you are happy to see them.
It doesn't matter if they are related to you, a close friend, or someone you are just getting to know due to business.
People feel comfortable around those that pay attention to such details and look out for others.
What to Say:
"How was your ride here? Did you see anything interesting along the way? I am so glad you have arrived."
"That airport is a maze but they do get most flights out on time. I am glad you were able to get here so early in the day."
"You look wonderful, and I am glad you didn't have any travel issues."
"Happy to see you and that you got here without problems. Are you hungry? We have time to grab a bite before we meet others about the business proposal."
"I feel so much better now that you are here; I always worry a bit when those I care about are traveling."
Phone Call
Hearing a voice on the other end of the line is hard to replace.
A call is the next best thing to seeing someone in person.
A call from them to tell you they got home or to a destination you knew they were heading to is important.
What to Say:
"I know you are excited to be there so I won't keep you on the phone. Thank you for taking a moment to let me know you arrived though."
"I appreciate you telling me the flight was delayed a few hours so I didn't worry. I also appreciate the call you are now home. It is late so I hope you can go right to bed and rest."
"So happy you are safely there, when you get back I want to know all the details. Please let me know when you get back home too. That will be on Friday right?"
"I am even more excited about this business deal now that we met and talked. I am glad you made it back safely. Please review what we discussed and send me the updates when you are able. I think we can make this work!"
"Those roads in the big city can be a challenge with so many drivers. Continue to be careful and I am happy to hear from you that you got there. What do you have planned for your first day?"
Text or Email
Don't feel disappointed if someone texts or emails you that they arrived safely. They are still sharing information with you.
Some people feel more comfortable with these types of communication too. They can be fast and they can complete them on the go.
They also work well if someone is reaching out to you at odd hours or from a different country!
What to Say:
"Thank you for the text, I got it when I woke up this morning. Wow, that was a long flight but what a wonderful experience for you and great memories to create!"
"Glad all went well on the return trip, I am attaching some pictures to this email of your time here with us. These are my favorites!"
"Great, enjoy your time there. Thanks for remembering to tell me you got there. No matter how old you get I will still worry, that is what moms do!"
"You really had to jump through some hurdles to get that all worked out. I am proud of you for staying positive and getting it done. So glad you got there safe and sound."
"I hope every bit of your trip was amazing. It can be disappointing returning home but you can always plan another trip there now that you know what it has to offer."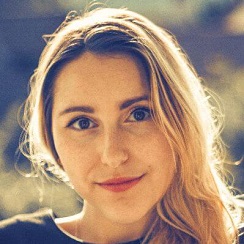 Sophie Hammond is a journalist, psychologist, and freelance speechwriter for people in politics and business. She lives on the edge of the Rocky Mountains with her dog and a lifetime supply of books. When she's not writing, she can be found wandering through nature or journaling at a coffee shop.