More people are relying on texting these days to communicate with others. If you own a cell phone, you know that texting is quicker and cheaper than calling.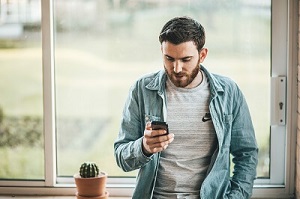 Sometimes, unknown numbers can come and send you a random text message. Some might come from scammers, others might be potential clients or friends. You can ask them for their identity if you deemed them trustworthy.
Politely ask the name of the person behind the unknown number by talking naturally and briefly. Keep your text messages short but sweet. For example: "Good Morning. Have we already met before? I don't have you on my contact list."
You can state who you are and ask them about their business. Just talk to them like how you would talk to anybody in real life.
It can be daunting to receive a text from someone you don't know. But if you are careful, you'll find that most texts are harmless. Just reply and wait. You'll see that the issue can be resolved by itself.
You can learn how to find out the name of an unknown caller on the phone in this article.
How Do I Identify My Uknown Sender
When you receive a text from an unknown sender, the smart choice is to first read the message you have received.
The text they send can tell a lot about who they are and what they want from you. Here are some common scenarios and the appropriate response to these messages.
The text message is saying that you won a lottery or raffle
They will usually say something about how your name was picked from a lottery or raffle and you have won a significant amount of cash or an expensive gadget.
These are scams that will entice you with fake rewards. Don't engage with these kinds of messages.
They will most likely ask for money in exchange for the "prize." It's useless trying to ask who these people are. Delete these messages immediately.
A text message with a dubious email or link attached
Some people might attach a suspicious email address or hyperlink to a text message.
Be careful when clicking on these email addresses or links.
They will most likely send a virus to your phone. There is also a possibility of your data being stolen by these scammers. Listen to your guts when you see something that has a link to it, especially if it is related to a prize.
Delete these messages as well.
The texter is informing you about your family getting into an accident
These kinds of messages will send you into shock and panic. Hearing about a family member getting into an accident is terrible.
However, these messages can sometimes be a scam. Scammers usually target children and older people.
Look at the message carefully and see if they mention a name, a location, or anything about the accident. Take these text messages with a grain of salt.
If you are worried, try calling your family member yourself.
You can also call the police to check if any accident had occurred.
The texter says they got your number when you met at a bar or a party
This is a little less harmful than the previous messages. If you are someone who goes out and has happened to meet someone you like, you had probably given your number to them.
However, if you don't recognize the texter or you don't remember going out on the weekends, you are probably dealing with a missent text.
The text is an ordinary message
This is for all the text messages that are either looking for someone or are asking the wrong person for a request. Think of a message like, "Is this person Justin?" or "Clark! Can you buy me an extra soda from the mall?".
These text messages are harmless and are either prank messages or are genuine texts sent to the wrong person.
If the messages don't appear fishy in your eyes, you can reply to them.
A text related to your work or company
Finally, you might receive a text asking about your job, your workplace, or your business.
These people are possible clients who are interested in your work. If you have a separate cell phone number for business, you'll most likely receive this message there.
These texts are harmless and are just part of everyday business.
How to Politely Ask Who Someone is Over Text?
Now that you have identified your texter, you might want to reply to them. How you reply to someone depends on the situation. You can either be informal or formal in your text message.
Here are some ways on how you can respond to a text:
Informal
These responses are usually short, sweet, and straight to the point. However, they are still more polite than a simple "Who u."
"Hello! May I ask who this is?"
"Hey, this might be the wrong number. My name is [your name]."
"Hi! You're not in my contacts. May I know who this is?"
"Hello. Have we met before? You are not in my contacts."
"Hey, this is [your name]. I think you might have the wrong number."
Formal
These responses are more formal and official. You want to appear professional while still staying courteous and straightforward.
"Good day. This is [your name] from [your work]. May I know who you are and what your business might be?"
"Greetings. This is [your name/your work]. How may I help you today?"
"Good morning. This is [your name]. May I know how you have found my contacts?"
"Good day. Thank you for contacting me. May I know more about you and your concerns?"
"Hello! Thank you for reaching out. My name is [your name] from [your work]. May I know what brings you here?"
You can easily rearrange any of these responses in ways you think fits your style. Just remember that your choice of words can affect how people see your message.
For example, changing the words "can" to "may" will turn a command into a request.
Example: "Can I ask for your name?" vs."May I ask for your name?"
Words can change the meaning of any sentence. The right choice of words will matter most if you want to sound and feel polite to other people.
Tips On How to Message Unknown Senders While Staying Respectful
It's one thing to respond to another person politely. Texting is still a form of communication. Whatever actions you do will highly affect the outcome of the conversation.
Here are some general tips on how to communicate with an unknown sender without appearing rude to them.
Don't repeat yourself
Avoid spamming their inbox. Not every person is on their phone 24/7. You can be lucky and find someone who can reply the minute you send a message.
But most of the time, people take around a few minutes to an hour before replying. Sending multiple text messages can be rude and annoying.
They will less likely reply to you if you send more than three consecutive messages.
Keep it simple
Keep your text brief. Text messages are best kept simple. Most people have no time to read a long message, especially from a stranger.
Plus, most messaging apps come with a character limit. Exceeding this can cause extra charges.
Avoid abbreviations
As much as possible, try avoiding typing in shortcuts. This is especially true for formal text messages. Write your words completely and avoid too much abbreviation. Save the slang for friends and family.
Block unwanted numbers
Block the unknown number if they end up harassing you and sending you treats. If they continue to contact you with other numbers, seek professional help.
Be gentle
Text people naturally. Imagine yourself talking to the person the same way you would in real life. Act kind, but not gullible.
Call when necessary
If they are a trusted source who is in an emergency, call them. Calling is much faster than texting. You will be able to communicate quicker and help solve their problem.
Save numbers on the first interaction
Finally, if you know that you are going to talk to someone again in the future, save their number. Having their number on your phone will save you from awkwardly asking who they are again in the future.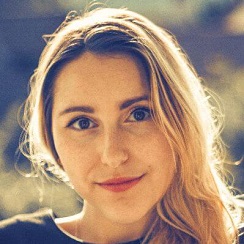 Sophie Hammond is a journalist, psychologist, and freelance speechwriter for people in politics and business. She lives on the edge of the Rocky Mountains with her dog and a lifetime supply of books. When she's not writing, she can be found wandering through nature or journaling at a coffee shop.