It is upsetting when a contractor doesn't show up as scheduled. Before you get too upset, give them the benefit of the doubt. Did something serious come up? Is there an emergency situation?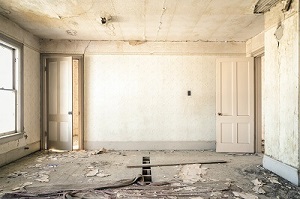 Perhaps they made a scheduling mistake and dropped the ball. This doesn't mean the contractor won't make good on it, but there may have to be some flexibility.
If a contractor does not show up at the agreed time, you should first call them and politely ask the reason for the situation. If you do not reach anyone, send an email, and after three days without a reply, you should cancel any deposits you may have made.
Any time you hire a contractor, make sure you have a written contract signed by all parties. It should include what will be done when it will be done, and the cost. Never pay for the unfinished contract work until it is completed and you are happy with it. If you must pay a deposit, don't give them cash. Use a payment method that can be verified.
Reach Out to Them for an Explanation
Don't panic if the contractor is 15 minutes late, but if you don't hear from them within an hour of the scheduled time reach out to them for an explanation.
Keep your cool and call or email them to ask where they are and if they are planning to show up for your scheduled work.
Hopefully, someone will answer the call. If not, email is the next best option. Leave a detailed voicemail if you can't get a person on the phone.
What to Say:
"Hi, this is John Smith and I was expecting you to complete work for me this morning starting at 9 am as we agreed. I am concerned as it is now 10:30 am and I have not heard from you. Can you please call me immediately at (insert number) so we can get this back on track?"
"This is Sue White and I am worried because no one has shown up yet to do the work that was scheduled. I hope everything is okay. Can you please let me know?"
"I am trying to reach you about work that hasn't been started yet due to a no-show. Can you give me an explanation, please?"
"I hope you are just running late and nothing serious is keeping you from the project that should have been started a few hours ago."
"I wasn't able to reach anyone by phone and I did leave a voicemail. I hope this email finds everyone doing well. I am upset that no one showed up today to start the project we had scheduled. I need to get this rescheduled right away."
Reschedule as Soon as Possible
Mistakes happen, overscheduling happens, people get stuck in traffic, and people get sick.
While it is inconvenient, reschedule with the contractor as soon as possible. This depends on why they didn't show up.
They may have scheduled two jobs at the same time and must finish that one to get to yours. They may be ill and need some time before they can re-commit to working with you.
What to Say:
"I understand you aren't feeling well and wish you a speedy recovery. I would like to reschedule with you as soon as possible."
"Mistakes happen and I know you double-scheduled projects, but I must know when you can get mine on your schedule."
"How soon will you be able to get started?"
"Is it possible you can come tomorrow and get working on this?"
"When do you feel you can fit me into the schedule? I need this done ASAP."
Rescheduling with a contractor who has not finished their work can be difficult. If the contractor is good, collaboration to agree on a new timeline is crucial. Factors beyond the contractor's control can also cause delays. Negligent work may require seeking a new contractor. Coordination issues can arise with many contractors involved. Effective communication and flexibility are important for success.
Compensation
Many licensed contractors will feel bad that they made a scheduling conflict or something came up. They may offer to compensate you for the inconvenience.
If they don't offer compensation, don't be shy about asking them directly about it. They may not agree to what you request or they may give you a counteroffer.
What to Say:
"I think it would be nice if you took off some of the total bills since you moved my project back two weeks because of scheduling mistakes. It has created an inconvenience for me because now the project won't be done on time."
"I would appreciate it if you can lower the total cost by $200 to make up for not keeping your end of the deal by showing up to start the project as we agreed."
"It was upsetting to me that you didn't show up as agreed and you didn't contact me. I had to reach out twice to find out what was going on. Is there any type of compensation you can extend to me to make up for it?"
"I don't think I should pay full price for the project due to it being moved a month. It is an extreme inconvenience for me that you had to do this."
"Do you intend to do anything to make it up to me that you didn't show up like you were scheduled?"
Void the Contract
If you don't get any reply to your email or your voicemail, wait and day and reach out again. This is upsetting because you don't know if there was a dire emergency situation preventing them from replying or if they aren't going to follow through with the project.
If you don't hear from them within 3 days you should void the written contract.
If you have given them a deposit work on getting that money refunded. Check with your bank to see if the payment has gone through yet, if not, you can do a stop payment. If you paid the deposit with a credit card file a chargeback.
What to Say:
"I have tried to reach you with phone calls and email for 3 days. You didn't show up for the work we scheduled as agreed so I am going to void the contract with you at this time and hire someone else."
"I would like my deposit back for this job since you haven't shown up to do it as agreed. I have asked the bank to not cash the check you have in your possession."
"I am not sure why you didn't respond back to me or show up to do the work I hired you for. At this time I am going to end our contract as you haven't shown up or given me cause for why you didn't."
"I kindly remind you to finish the job by May 3rd, or I won't be able to make the final payment and will have to start a legal process at the small claims court system. Feel free to call me when you receive this message."
Report Them to the Authorities
If you feel a contractor scammed you or others, report them to the authorities. They may have other reports of them doing the same thing to other people.
Your report can help them charge them or at least get information out there to the public about the situation.
You may have to go to a small claims court to get your money back if you paid a deposit and they didn't do any of the work. Unfinished contract work falls into a legal gray area and can lead to disputes between the parties involved.
What to Say:
"I would like to file a report about a licensed and bonded contractor that completed an agreement with me but never showed up to do the work. I paid them $500 as a deposit and I would like to get that money back. They have not replied to my calls or emails completed on (insert dates)."
"Who can I talk to about a potential scam by a contractor? I haven't been able to reach them after paying them some money. They didn't do any of the work and they don't return my attempts to reach them."
"May I talk to someone who can provide legal advice about negative outcomes from my general contractor? He caused substantial damage during a home renovation and left with incomplete work. I am looking for professional help and can provide proof for all negative outcomes."
When a contractor fails to complete their work, legal action may be necessary. This involves engaging a legal professional to initiate legal proceedings, which may include filing a demand letter or lawsuit in court.
The legal process requires presenting evidence of the contractor's substandard work, which could result in the party affected receiving compensation for damages. The state licensing board may also be involved, and the contractor's license may be revoked if they fail to comply with the set standards.
In extreme cases, a surety company may complete the unfinished job. The Better Business Bureau can also be useful for resolving disputes outside of court, and it's important to keep in mind that legal assistance is necessary for pursuing legal action.
Online Review
Share your experience with a contractor on online review sites if you feel there is a reason to warn other potential consumers about them. It is unethical for them to not complete a contract they agreed to, especially if you gave them any money as a deposit.
Your online reviews should be factual and detailed. Don't share anything that is an opinion or could be deemed as a threat.
What to Say:
"I suggest not doing business with (insert name). After I paid a deposit, they didn't show up. It has been a week and they haven't gotten in touch with me to share something that came up that prevented them from doing the work. At this point, I have to assume they took my money and took advantage of me. I hope they don't do that to you too."
"My experience with (insert name) for contract work was a nightmare! They didn't show up, they didn't return my calls, and now I have to start all over with someone else. Beware if you talk to them about work because there is a good chance they won't follow through."
"Please be careful if you hire (insert name) as they didn't follow through with the contract we created. I have not been able to reach them, and I do hope nothing bad happened to them. If they are doing other work for people, I have to assume they just don't want to complete what they agreed to for me."
"I was so excited to work with (insert name) as their photos of other projects completed were amazing! It is too bad I haven't heard back from them and they didn't show up like they said they would. It has been over a week now and nothing but silence on their end."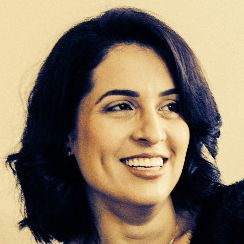 Katie Holmes is a senior author at everyday-courtesy.com with over 15 years of experience in marketing and psychology. As a freelance consultant, she also supports companies and executives in overcoming communication challenges. Katie is a passionate digital nomad working on her first book on the art of communication.