There are times when clients will ask you to take on extra work for them. It is important to politely and professionally let them know the extra work will cost more if you can take it on. If your workload doesn't allow it, respectfully decline so you don't drop the ball with other clients.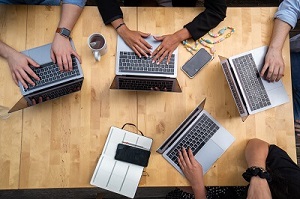 To let a client know that extra work costs more, a short message in which you describe the reasons openly and honestly is sufficient: "Due to the additional time and materials required, there will be an additional cost of $1,000."
You shouldn't feel uneasy telling prospective clients extra work costs more. If they respect the relationship, they will understand there is more time and/or resources involved with what they ask of you.
Don't let them take advantage because you have an ongoing relationship with them. This can create tension on your end and even resentment.
Be open, honest, and professional with the details you share with them.
Keep It Professional
Be polite and professional when you let them know extra work costs more. Don't get upset or mad about it. This can be a way for you to grow the relationship with them as long as they compensate you fairly for the additional work you take on for them.
You may be appalled that they expect you to do it without compensation, but don't let that get you into a heated argument with them!
What to Say:
"Thank you for asking me to take on these additional services for you. Due to the amount of time it will require, there will be an extra cost for that to be done."
"I appreciate you thinking of me to implement these new features for you. It is going to take more resources so I can't do it for free."
"I would love to take on that additional work for you and I am open to discussing the payment for it."
"Since this is additional work beyond the project scope of what we set a price for, we will need to talk about the payment for this work too."
"Would you like me to provide a price quote for the cost of that extra workload or do you have a proposal ready for me to review?"
Explain Your Reasoning
If your fear the client will think you just want some extra money, let go of those thoughts. Anyone in business should understand the additional features or the extra resources it takes for that work to be fairly compensated.
It may make you feel better to explain your reasoning, but keep it short. You don't want to sound like you are apologizing for asking for what you are worth.
What to Say:
"Due to the extra time it will take to add that work to the project scope, the price for it will increase by (enter dollar amount)."
"Extra materials and time will be required to take on that extra work. I am happy to do it for you but the cost is going to increase. A breakdown of the cost is below."
"I definitely will make time in my schedule to do this additional work for you. The additional price is as follows (then include the information)."
"Thank you for asking me to take on more work for you, I appreciate the opportunity. I am sure you will understand this changes the price we agreed on for the project."
"Sure, I will be happy to take on that work for you at the same rate of compensation we have in place for the other projects I complete."
Give Them an Offer
Lead them down the right path by giving them an offer. Let them know you will be glad to do the work and what you feel you should be paid for it.
Then the ball is in their court to reply back to you. They will either decline to pay anything, agree to your terms, or give you a counteroffer to evaluate.
What to Say:
"Hi, I don't see an offer for the initial estimate to cover the additional value. I would like to extend this offer to you for the cost involved. Please let me know if you accept it and if so, I can schedule the work."
"Do you feel (enter amount) is a fair price to add for this additional work?"
"I would like to make an offer for that job, at the price of (enter cost). I feel this is a fair price increase for the cost of the time and resources it will take to complete the work."
"Are you willing to budget an extra (enter amount) to cover this extra work? If so, I will add it to my workload."
"According to my calculations, payment of (enter amount) will cover the cost of that work. Are you okay with that?"
Can You Negotiate?
Before you send them an offer, make sure you know your threshold. Can you negotiate if they come back with a lower amount? What is the bottom line you can accept for the job and not shortchange yourself?
With an excellent client, they may not have the ability to pay more money than a certain amount. Do you want to do the work for them at that hourly rate or bypass the job?
Don't let them know if you can or can't negotiate when you give them an offer and share that they must pay more money for extra work.
You can reply back to that if they don't accept your offer and give you a counteroffer. If they agree to the cost, you gave them, you can move forward without a second thought.
What to Say:
"The offer you extend is less than the work is worth, but I do value all the work you bring my way. I also understand your budget prevents you from paying what I asked for. I will agree to do the extra work this time for you at a lower price. I will not be able to do that moving forward with any additional work requests though."
"I have considered your counteroffer, and I agree to do the work outlined for that amount of payment. My decision is based on our work history together and the fact that you always pay for work timely."
"I understand budgets are tight at this time. I will do the work for the hourly rate you listed, as a one-time courtesy to help your business move forward."
"While your price is less than the work is worth, I will do it for that amount this time. I want to help your business do well, and I will donate some of my time to make that happen."
"The overall price is less than the job is worth, but I will do it for you this time. I won't be able to do ongoing projects for that price."
Declining the Offer
You aren't obligated to accept extra work for a client, especially if they aren't willing to pay for it or they don't want to pay enough for it. Perhaps you just don't have time to do it for them no matter what the pay could be.
Declining the offer should be professional. Always send a reply, don't ignore the request.
What to Say:
"I am sorry, but after careful consideration, I can't justify completing the extra work for no extra pay. It takes too much time and too many resources to do this task without any value to me."
"It isn't possible for me to do the work for the amount you can pay for it. I appreciate you asking and hope you find someone to take it on."
"My schedule is too full to take on any new job at this time. Thank you."
"It isn't realistic for me to do this photography job and not be paid for it."
No matter what decision you make, whether the offer you send out is accepted or not, or the work is declined you need to show appreciation for the relationship.
Hopefully, they don't try to bully you into doing the work for them or they won't bring any future work your way. While you may be stressed about that, you don't need clients that treat you like that!
What to Say:
"I value our relationship and hope we can continue to work together. I am sorry it didn't work out for me to take on this extra project for you at this time."
"One of the reasons I accepted your counteroffer is because I do appreciate the work you have given me. I appreciate the communication and flexibility we have in place and wish for that to continue."
"I am sorry this extra project isn't going to work out for us. I do look forward to future work with you. I enjoy working on those tasks."
"Thank you for all the work you bring my way and for completing payment timely. It doesn't go unnoticed that your company is ethical and respectful."
"I am sure you understand that I can't do that volume of extra work and not get paid more for it. I hope this won't affect our working relationship together."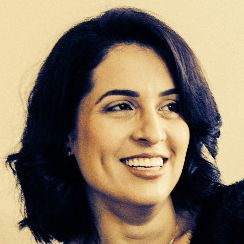 Katie Holmes is a senior author at everyday-courtesy.com with over 15 years of experience in marketing and psychology. As a freelance consultant, she also supports companies and executives in overcoming communication challenges. Katie is a passionate digital nomad working on her first book on the art of communication.