You will soon be teaching at another school and now you have to tell your students? They are used to seeing you regularly and working with you. So what's the best way to tell them?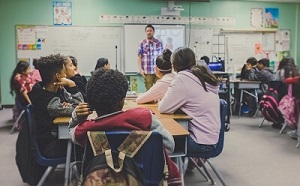 It all depends on the situation and why you are leaving. You can elaborate on the details or keep it vague.
If you tell your students that you are leaving, they need to know when this will occur and as far as you feel comfortable with it also the reasons for it. Also, inform them who will take over in your absence or if you don't plan to return.
While you want to keep it professional, you spend a great deal of time with your students. They are more than just names and faces. You have a relationship with them and it is kind to share what you can with them.
This helps reduce their anxiety too with the changes coming along. Try to give them as much notice that you are leaving as possible.
How to handle it depends on your relationship with the students. It also depends on their age range. It would be handled differently with small children versus high school or college kids.
Take some time to prepare what you will say and when you will share the information with them. For younger students, it may be a good idea to send a note home for parents too.
Illness
Being sick is hard to cope with, and it may warrant being away from work for a period of time. The length of time may be unknown. Perhaps you need surgery or you will undergo a longer treatment.
You don't want to upset your students but you should be as honest with them as you can while maintaining a balance.
What to Say:
"I need to inform you I haven't been feeling well. I need to receive some ongoing treatment for a bit of time. As a result, I won't be teaching the class for several months. You will have a wonderful sub in my absence. They will keep me updated on my classroom and I will be back as soon as I am healthy enough to do so."
"I have a scheduled surgery coming up. I will be at home recovering for at least a few weeks. I can't wait to get back here and see all of you. In the meantime, listen to your sub and help each other in the classroom."
"Due to some health issues, I will not be returning after the 17th to teach this class. I have enjoyed each of you and wish you nothing but the best. I will be out for the remainder of the school year but hope to see you all out and about over the summer months."
"I haven't felt my best so the decision has been made to bring in another teacher for a period of time. I am not sure when I can return but I will check in often and be thinking of each of you."
"My health has caused me not to be able to continue to teach right now. I am sad about this but need to be healthy so I can do what I love which is teaching. You will be in very good hands in my absence."
Maternity Leave
Having a baby is exciting, and your due date may happen during the school year. Your students need to be ready for this.
Once you know your due date, you can let them know as it gets closer you will be out.
Of course, a baby will arrive when he or she is ready! Be prepared to leave a few weeks sooner just in case.
Depending on your due date and how much time remains in the school year, you may or may not be back. Share that with them so they know what to expect.
It can be a nice touch if you can come in after a few weeks to show them the baby too!
What to Say:
"My due date is Oct 17th but I have lesson plans prepared in advance in case I have my baby sooner. I expect to be back when we all return from Christmas break!"
"I am excited about my new arrival and will be gone for a period of 6 to 8 weeks. Since babies are unpredictable there may be a day when you come to class and I am not here. Don't worry, the person taking my place will have my lesson plans and help you stay on track. They will also keep you informed about when I will return."
"Since my baby is due around spring break, I will not return after it is born for the rest of the school year. I am going to stay home with the baby and come back to teach next school year. I will miss you all and make sure you come to see me next year as you pass down the hall to your new classroom!"
"You will have a sub for many weeks while I am on leave with my baby. Some of you may be worried about this but I assure you the sub is amazing! I have talked with her at length and she knows how I conduct our classroom. Everything will be fine in my absence."
"Before Thanksgiving, I will be leaving for a period of time to have a baby. It is an exciting time for me but I will sure miss seeing all of you every day in class. You will have the same sub for the weeks I am out. Once we know when I will leave she can help you with a countdown for me to return."
Relocating
Sometimes, a new opportunity comes along and you have to relocate before a school year ends.
You will leave and not return, and your students should be made aware of when this will take place.
Perhaps you have a spouse and they got a job offer too good to pass up. You know you can find a teaching position close by, and the entire family has made such a decision. Share this new adventure with your students!
What to Say:
"My family and I have an opportunity to relocate for my spouse to start a new job. After much discussion, the pros of such a move outweigh the cons. Unfortunately, this means you will get a new teacher before the school year ends. I won't be able to stay and my last day will be the end of February. It will be a new adventure for all of you."
"I have to move and that means I can't commute here anymore to teach you. It makes me sad but it is a new start for me. Your education will continue to be a top priority at this school. The person they bring in to replace me will be awesome!"
"Change is never easy, but it is both an opportunity and an adventure. I am going to see how moving and teaching in a new environment works out for me. I want each of you to continue to work hard, to achieve the goals we established, and to be kind to each other."
"Due to my family moving, I will have to relocate before the school year ends. I don't have a definite date yet. Once I know I will share it with you all so you can prepare for the upcoming changes."
A Different Job
As an educator, new jobs come along here and there. Sometimes, they don't wait until the end of the school year and the start of a new one.
If you want that opportunity, you have to jump on it.
While you may be under contract, there can be some exceptions and your current educator may let you out of it. In other situations, the move is within the same school district.
What to Say:
"I am excited to be offered a position at a new school. I think I can help them with some of the issues they have there. This is an amazing school and it wasn't an easy decision for me. I have to go where I feel I can do the most good, and this place has such a solid foundation in place. Let's have a small party to celebrate on my last day."
"Due to an opening in administration, I will be moving from the classroom to that part of the education program. My door will be open and I hope to see all of your smiling faces dropping in to say hi when you can."
Questions you don't Wish to Answer
Telling your students you are leaving can be emotional. Perhaps you are scared about the changes or you don't want to leave. There may be administrative or budget changes causing you to leave.
You can share or retain as many details as you wish.
Be prepared for some questions you may not wish to answer though.
What to Say:
"I appreciate your concern but there are certain issues with this change I can't discuss right now."
"Thank you for respecting my privacy. I don't feel comfortable talking about the details of the situation."
"So much is unknown, that I really can't answer your question at this time."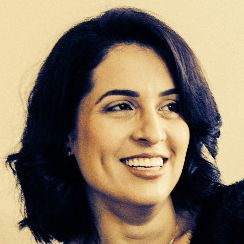 Katie Holmes is a senior author at everyday-courtesy.com with over 15 years of experience in marketing and psychology. As a freelance consultant, she also supports companies and executives in overcoming communication challenges. Katie is a passionate digital nomad working on her first book on the art of communication.