Don't be shy when you need some information but understanding how to ask for someone's address politely is important. This is personal information, and most don't give it out to just anyone.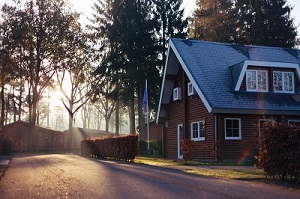 Asking for such information should be done only when you really need it. Otherwise, they may not feel inclined to give it to you.
Since most people are reluctant to give out their addresses without reason, you should explain them as best as possible. Tell them if you want to send an invitation or when you need the address for your travel planning.
Sadly, there are scammers out there so unless they know you well or they have a good reason to have you come over, they aren't going to give the information to you. In fact, they may feel uneasy that you even asked so do your best to put them at ease!
Explain the Reason if it isn't Obvious
Why do you need to ask for someone's address? Often, the reason is obvious to them so they aren't going to question it. In other scenarios, they may not feel comfortable providing it until you disclose that information.
For example, if you invite them over, they may ask for your address so they can put it into Google Maps and find the best route from their starting point.
Holidays
The holidays are a wonderful time to spread cheer and let others know you think about them.
It isn't uncommon to ask for addresses around this time.
You may want to deliver some cookies or homemade decorations. You may be inviting them to a holiday party or sending out a Christmas card.
The sooner you ask for such information the sooner you can get that part of your holiday planning taken care of.
What to Say:
"I miss sending out Christmas cards and plan to do so this year. May I have your address to send to?"
"I baked a ton of Christmas cookies and would love to share them with your family. Can I drop some by this evening? What is your location?"
"I can't believe the holidays are right around the corner. Please let me know your address so I can send you an invite to our party. It is going to be epic!"
"I am sad I won't see you over the holidays, so I want to send you some reminders of home. I plan to mail it out early to ensure the items reach you. Where is the best address to send the package to?"
"I have a holiday surprise for you but need your address."
Event at that Location
When someone invites you over, they may assume you know their address.
Perhaps you know where they live but not the actual address.
Let them know you would love to come to the event but do need that information.
What to Say:
"We are excited to come to watch the game with you. Can you tell me the address?"
"I know you live in the blue house at the end but can you kindly share the address?"
"My son is so excited to come to the birthday party, but I misplaced the invitation. Can you tell me the address?"
"A garden wedding is going to be lovely, what is the address where it will take place?"
"I don't mind coming to pick you up for the concert. What time should I come and where do you live?"
Mail Something to Them
You may not get to see someone face to face as often as you like. Even if they live close by, schedules and other variables can get in the way. When you need to mail them something, politely ask for their address.
You don't have to share what you send to them if you don't want to.
It may be a surprise gift or a thank you note.
What to Say:
"I found lots of old photos of us as kids and made you copies. Can you share your address and I will mail them to you?"
"I can't locate your address and won't see you for your birthday. Can I mail your gift to you and can you tell me the address?"
"I have a surprise I want to mail to your kids, can you text me your address when you have a moment?"
"My son is doing a fundraiser and has postcards to send out to everyone about it, can I get your address for him to send one?"
"I am getting my save the dates ready to go out for the wedding, can you get your address to me by the end of the week?"
Recent Move
When a friend or family member moves, you should be excited for them!
Let them know you would love to get their address so you can go see it and stop in for a visit some time!
They may have purchased their first home. They may be upgrading to a larger home for their family to enjoy. In some instances, older couples are downsizing now that they have an empty nest.
What to Say:
"I am so excited for you, I can't wait to see the new house when you move in. Can I drive by and look at it? What is the address?"
"Where is the new home going to be located? It is going to be a change from a four-bedroom to two. Yet it will be nice to have everything all on one level."
"How is your view going to be there? I am not familiar with that part of town, what is the address? I have to work in that proximity in a few weeks and may drive by to check it out."
"Can I get the new address? We are in that area from time to time and would love to drop by the next time we are. Of course, I will call first to make sure you don't have other plans."
"How far is the new house from the old one? Where is it located? Would you like us to bring our pickup to help with moving items?"
Business Relationships
In the world of business, email isn't always sufficient for sending information. Sometimes, you need to mail documents. You need a mailing address to do so, and should politely ask for it.
Keep it professional and let them know what you will send, how you will send it, and when it should be delivered.
What to Say:
"I will mail you a copy of the documents to review via FedEx in the morning, I need your address to send it to please. Review and sign on the designated areas and as soon as I get it back I can get it processed."
"Can I get your business address so I can stop in for a tour?"
"What is the mailing address for the business?"
"I would be happy to mail you some samples, can you share where I should send them to?"
"Would it be easier for me to mail all of this to you? If so, what is the address and who do I direct it to?"
Services
If you offer any type of service, it is best to give the customer a free quote before anything moves forward. They need to feel good about the price.
You don't want them to haggle over it once the services are provided.
Ask them for their address and schedule a time to drop by.
What to Say:
"I will be happy to help you with ongoing lawn maintenance. The price depends on the size of the yard and the time involved. If you would like to share your address I can come by and take a look and then give you a price quote."
"I understand you have a plumbing concern. When is a good time to come check it for you? Where do you live?"
"I can give you some tips on curb appeal for selling your home in less time. Do you mind writing down the address for me?"
"I have experience babysitting kids of all ages. Can I come by and meet them before I watch them Friday night? Please give me the address and I will come at 7."
"I love pets and my dog walking services are top of the line. If you tell me where you live I can let you know what days I offer services in that area. I would love to add your dog as a new client."
Declined Request  
Not everyone feels comfortable giving out their address.
Respect their privacy and don't take it personally.
They may not like others to know where they reside and they are being careful. If they don't know you well, it can be harder for them to relax and share those details.
What to Say:
"I understand, can I email it to you instead?"
"No problem, would you like to come by my house and pick it up?"
"Is there a third-party mailbox I could ship it to and then you could pick it up at that location?"
"Do you have a suggestion for a different way to get the materials to you?"
"I can text you the details rather than mailing you an invite."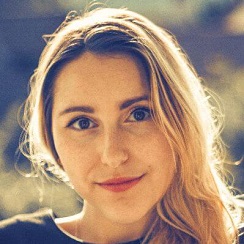 Sophie Hammond is a journalist, psychologist, and freelance speechwriter for people in politics and business. She lives on the edge of the Rocky Mountains with her dog and a lifetime supply of books. When she's not writing, she can be found wandering through nature or journaling at a coffee shop.