It is important to respond timely and professionally to a rescheduled meeting notice. It can be hard to fit in the new date and time but try your best.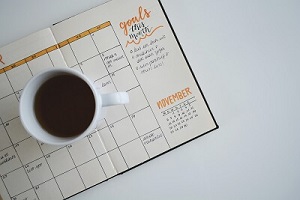 Respond as soon as possible to information that a rescheduled meeting. Try to facilitate the new date, but also communicate if you don't know for sure yet or if the new date is not possible for you. Then ask for the minutes in the follow-up.
Everyone has a busy schedule and the more people involved, the harder it is to find a good match for everyone. Always reply so they know you got the information.
They may feel upset about the need to reschedule, as it affects all involved.
Put their mind at ease by letting them know you understand. It helps smooth things over as you transition to the new date/time.
It can also show you are flexible and easy to work with. They may not approach you with a new date/time so you can make suggestions to them.
What to Say:
"I understand, not a problem. I can meet with you next week if that works better for you?"
"It is no inconvenience; I appreciate you letting me know in advance. Please share the days and times you are available in the coming weeks for us to reschedule."
"I was looking forward to talking to you, but understand these things happen. Does Friday the 10th work for you? I am available all day."
"No worries, let's see what we can work out to fit both our schedules."
"Things come up; we will get a chance to talk soon. Please share a good time to reschedule."
"Thank you for letting me know about the rescheduled meeting. I understand that you have a doctor's appointment during our original meeting time. Please let me know the new appointment time that works for you."
"I appreciate you informing me of the change in meeting time. I am available on the new date you proposed and look forward to discussing the project further then."
Let Them Know You Can Attend
If you can attend the rescheduled meeting, let them know right away.
This information informs them you got the changes and that you have them on your calendar. They know to expect you to show up for it.
This also gives you an empty slot on your calendar from the previously scheduled meeting to do something else.
What to Say:
"Thank you for the information on the rescheduled meeting. I have it on my calendar and look forward to talking with you then."
"I appreciate the information and I am happy to inform you I was able to fit the updated meeting into my schedule."
"I had to re-arrange a few things but worked it out so I can attend. Thanks for letting me know of the changes as soon as you could."
"I will be there, thank you."
"That works better for me, looking forward to the meeting. Thank you."
"No problem, thank you for letting me know about the reschedule. I understand that unforeseen circumstances can arise and cause inconvenience. I appreciate your consideration and I'm looking forward to our job interview at the new scheduled time."
Let Them Know You Can't Attend
Calendars fill up quickly, and you may not be able to attend a rescheduled meeting. Share this information so they understand you can't be there.
You can explain why but you don't have to you. If you want to keep that information private simply letting them know you can't attend is acceptable.
What to Say:
"I am sorry but I won't be able to attend due to schedule conflicts."
"I will be out of town at a business presentation and unable to attend."
"The new date/time doesn't work for me and I can't be there."
"I am disappointed to hear this as it means I will not be able to fit it into my schedule."
"I have another commitment I can't change that conflicts with that date/time."
Unsure If You Can Attend or No
You may not know if you can attend or not with the changes. It is acceptable to let them know this information.
It shares that you received the notice and are doing what you can to make it happen. If not, they will appreciate you trying to rearrange your schedule.
What to Say:
"Thanks for the heads up, I will do what I can to re-arrange a few things if possible and get there."
"I will make a few phone calls and see if I can change what I have scheduled so that I can attend. I will get back to you."
"As soon as I know if I can make the new date/time work I will let you know. Thank you for the update."
"I am not sure if I can be there, but will try my best. I have several other things on my agenda for that day that I can't modify."
"I can make it but I may need to leave early if I can't push back my afternoon meeting with someone else. Thank you for understanding."
"I completely understand that things can arise, and I appreciate you letting me know about the rescheduled meeting at the eleventh hour. If you have any legitimate reasons for needing to reschedule, please don't hesitate to let me know. I can certainly adjust my other plans to accommodate the new meeting time."
Offer Alternative If That Is an Option
If you have some information to share about an alternative option, it doesn't hurt to include that in your reply.
It lets them know you want to attend, and perhaps with some accommodations, you would be able to.
What to Say:
"I won't be in town that day, but is it possible I could attend the meeting remotely?"
"I will be about 15 minutes late for the updated meeting due to another appointment. I hope that won't be an interruption to everyone?"
"Many of us have another meeting at that time/day. Is it possible to move it an hour earlier or an hour later?"
"If you can move it to the afternoon I can attend. If it is going to be in the morning, I have a conflict and won't be there."
"I am sorry but the new rescheduled meeting information doesn't fit my scheduling abilities."
"I appreciate your efforts to inform me in advance and apologize for any inconvenience caused. Please let me know if there is anything I can do to make this transition smoother. P.S. Feel free to use this email template if you need to reschedule any future meetings."
Follow Up If You Can't Attend
If you can't attend a rescheduled meeting, let them know you care about what took place.
Follow up to gather the information you may have missed.
What to Say:
"I am sorry I can't be there, but can someone please email me the notes from the meeting so I can stay on top of the discussion?"
"I can't be there but I will follow up with you next week to see what the outcome was. Thank you."
"I am disappointed to miss it but would like to be updated about the results, please."
"I wasn't able to make it to the rescheduled meeting on Tuesday. Is there anything I need to know moving forward?"
"Due to the rescheduling of the meeting, I couldn't be there. I would love to talk to you and get details on what was discussed at your convenience."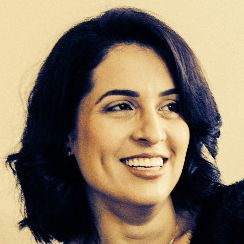 Katie Holmes is a senior author at everyday-courtesy.com with over 15 years of experience in marketing and psychology. As a freelance consultant, she also supports companies and executives in overcoming communication challenges. Katie is a passionate digital nomad working on her first book on the art of communication.