A gift should always be accepted graciously by the recipient. After all, you weren't obligated to get them anything at all.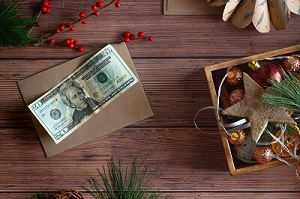 Money can help them have more in savings, take a trip, or buy something they were saving for. Most people would rather get money as a gift than something they will never use.
Plus, it eliminates the risk of buying something that doesn't fit or is a duplicate item.
Is It Rude to Give Money as a Gift?
Of 106 people we surveyed, only 6% thought it was rude to give money as a gift. The other 94% thought it was an acceptable option. Those who think it is rude believe that money is not personal. However, there are ways to change that.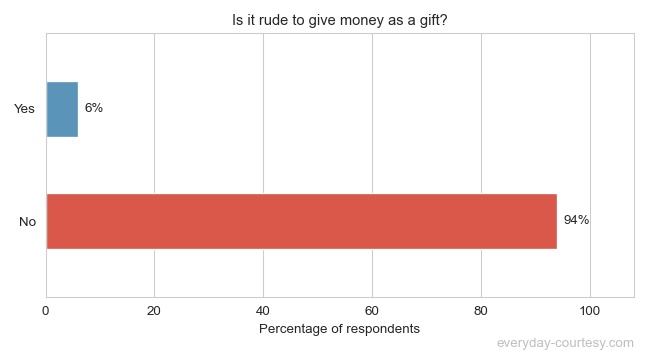 Fun Ways to Present It
Giving money as a gift doesn't have to be boring. There are fun ways you can present it. This depends on what your relationship is with that person.
For example, there are games and puzzles where you can place the money inside. They have to work through the strategy to get to it!
You can also fold the money into origami designs or create artwork from it. There is no limit to the creativity you can invent when you give money as a gift!
What to Say:
"The money is yours to keep, but first, you have to work through the puzzle! I know you have the skills and mindset to make it happen!"
"You are one of the most creative people I know. I felt it was only fitting that your gift is also a work of art!"
"I had a blast creating this with your gift of cash, and I hope you enjoy it too."
Include a Card and a Personalized Note
A card and a personalized note are wonderful ways to give money with a wonderful sentiment attached to it.
This tells the person that you were thoughtful but really didn't know what to get for them.
What to Say:
"Here is some money to help you make your honeymoon spectacular! I am excited for you and can't wait to see the pictures of it when you return."
"Congratulations on your new baby. I know you may have many items you already need. I felt that cash for you to get items you still need was the best option. If you already have everything, consider putting the money into a savings account for your little one."
"I am so proud of you, graduating college is a remarkable feat. I know whatever path you take you will succeed with it. I hope my gift of money will help you get where you are going and create a strong foundation for your future."
"I know you spend your money wisely, but I hope you will use this money to buy something for yourself that ordinarily, you wouldn't spend your funds on. Buy something you want, not something you need!"
Traveling
When you travel, it is hard to take gifts with you. It can create issues when they are wrapped and in your luggage at the airport. You may not have room in your vehicle for them either.
Likewise, if the other party has traveled, they may be worried about getting gifts they receive back home.
A gift of money is wonderful because it doesn't take up much space at all.
What to Say:
"I wasn't able to travel with a gift but I hope this money will help you buy something for yourself you really want!"
"I know you have a long trip back home, and I didn't want to burden you with trying to make room for gifts that take up any space."
Freedom to Spend as They Wish
Cash gives the recipient the ability to spend as they wish. Most really appreciate that. They may have some bills to pay or an adventure they are saving for.
When they receive cash, that is money they can put towards something. The money doesn't come out of their budget and that is a wonderful benefit.
What to Say:
"I hope the funds will be something you use towards items you need or something you want to do. I know you mentioned a restaurant in town that is expensive and you wish to try it sometime. The money could pay for your meal so why not make a reservation?"
"Do whatever you wish with this money, I want you to have fun with it!"
"Money doesn't buy happiness, but it can often help create memories!"
Don't Tell Them You Didn't Know What to Buy or Didn't Have Time to Shop
Giving someone money as a gift may be perceived as rude if you tell them certain things.
For example, don't tell someone you didn't know what to buy for them or you didn't have time to shop.
This gives them the impression they weren't important for you to dedicate some time or put forth any effort.
Instead, the money should result from your thought process – you felt it was the best option.
What to Say:
"I love your sense of style when it comes to decorating. You are going to love owning your home. This money can help you buy items to decorate it. I was worried my taste wouldn't be the right choice for your home. I would love to come for a visit when it is decorated and see what you have done with the place."
Avoid Checks or Gift Cards
If you decide to give someone cash as a gift, do so without worries.
However, avoid giving them a check or a gift card, unless they ask for a gift card in their invitation. Checks can be hard to cash as not everyone has a checking account.
Gift cards often restrict someone from using them at particular retailers. There can be fees associated with using them. If the code doesn't work, the gift card can go to waste too.
Cash is universal when it comes to spending and it can be a terrific gift!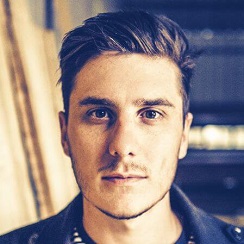 Matt Vargas is an author and public speaking coach with a degree in sociology and more than ten years of practical experience. Matt is responsible for the empirical surveys at everyday-courtesy.com, is a passionate recreational musician, and blogs here about his experiences in the field of interpersonal communication.