Email is a common way for people to stay in touch, share information, and conveniently communicate. You may be told "Hope you are well" by a friend, family member, or someone you know professionally.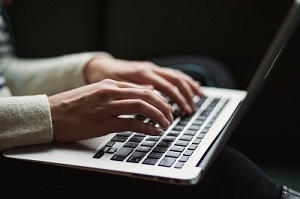 Always respond back to that, it is a personal touch and it shouldn't be overlooked that they are asking about your well-being.
Respond to "I hope you are well" in an email with a simple "I am well, thank you for asking! How are you?". If you know the other person well, you can also add more details. In any case, inquire about the other person's well-being as well.
Keep It Simple
You don't have to write a book if you don't want to share too much. Keep it simple and convey the message that you wish to share with them. It should be polite but it doesn't have to be too detailed.
You may choose not to share personal details with business associates and there is nothing wrong with setting such boundaries. You may share more details with certain friends and family members than you choose to share with others.
What to Say:
"I am doing well, been busy but I enjoy everything that has been taking place."
"I am well, working hard to balance work and family but I know most of us are in that same boat."
"Thanks for asking, I am doing great! I hope you are too!"
"I can't complain, we are all healthy and happy. It is the simple things that keep me going and I appreciate all the blessings we have."
"Everything is going well for me; I hope you can say the same."
"We are doing wonderful, so much taking place to be thankful for!"
Give Them Updates on Exciting Events
When someone says "hope you are well" in an email, this can be a prime time to give them updates on exciting events.
As a good rule of thumb, share exciting business news with other professionals. Refrain from sending them very personal details.
Of course, you can share with them you are getting married soon, going on a vacation, etc. if you so desire.
What to Say:
"I am doing well; I got a promotion and I really love my new role. I still have plenty of learning to do but I am excited to work through the training and any challenges along the way."
"Thanks for asking, I will be going on maternity leave at the end of the month. My assistant, Kim, will be stepping in until I return. Her contact information is at the bottom of this email."
"I have been working hard, saving up for my dream vacation. Going to Hawaii has always been on my bucket list. My husband and I are going in July for our 20th wedding anniversary."
"Life is good right now; I am closing on my first home next week. I am not thrilled with the packing but so excited to be in this beautiful house soon!"
"I am well, and thankful that myself and my family have stayed healthy with so much sickness and the strains going around."
What Are You Looking Forward To?
What is on your mind for the upcoming months? It could be something at work, the holidays, or something new you plan to be involved with.
When someone says they hope you are well, let them know what you are looking forward to. It is fun to share that information and it will put a smile on their faces!
What to Say:
"I am excited to see what the New Year brings. We are expanding here and the business is going to move in some new directions. It is going to be interesting to see how it all unfolds."
"I am returning to college in the fall to further my degree. It is the ideal time now that the kids are all in school full-time."
"I am finally going to have surgery on my bad knee, I just wish I hadn't waited so long. I have a recovery plan in place. Hopefully, by next summer, I am out there running around with the grandkids!"
"All of my adult children, their spouses, and the little ones will be at my house for the holiday weekend. Due to conflicting schedules, it is hard for us all to be together very often. I am working on the menu and some activities to do with the younger children."
"We have many plans for the next six months and I am happy about this renovation. It will be nice to see our home look exactly the way we want it."
Try to Avoid Negative Comments
If things haven't been going your way, you may be inclined to complain or be negative when someone asks if you are doing well.
While you don't want to lie, try to keep it as positive as possible. If things are rough at the moment, try to end up sharing those details with a positive mindset.
What to Say:
"My health has created challenges lately, but I am working closely with my doctor to find the best solutions."
"With the merger, work has had plenty of ups and downs in recent months. I think we have all grown from it and learned a great deal though. I know as a team we continue to support each other through all of it."
"The divorce hasn't been easy on us, but we both feel it is the right thing for us. We are doing well with the co-parenting and the children are adjusting to this new schedule better than we had hoped for."
Thank Them for Asking
Always thank someone for asking if you are doing well. It is a nice gesture on their part.
The world could use some extra kindness, and it starts with small steps like this!
What to Say:
"Thank you so much for asking, I appreciate that."
"It means a lot to me for you to check on me."
"You are very thoughtful, and it doesn't go unnoticed."
Make Sure You Ask How They Are Doing!
Don't be in such a hurry to reply or share information that you forget to ask if they are doing well!
You should be asking this when you reply to their email.
What to Say:
"I hope you are well too, what are your plans for the holidays?"
"What have you been up to? We haven't had a chance to catch up lately."
"I hope you and your family are well and have some good things taking place."
"Ich wünsche Dir einen angenehmen restlichen Tag. Was hast du noch vor?"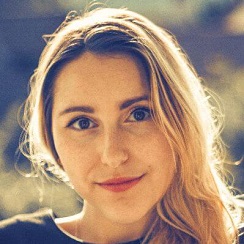 Sophie Hammond is a journalist, psychologist, and freelance speechwriter for people in politics and business. She lives on the edge of the Rocky Mountains with her dog and a lifetime supply of books. When she's not writing, she can be found wandering through nature or journaling at a coffee shop.