Most of us do all we can at work or in our personal lives to do the right thing. It isn't for recognition but the fact that you know it is the right thing to do and you can look at yourself in the mirror without feeling like you let yourself or others down.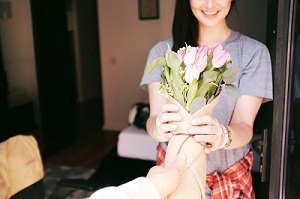 When someone shows you an appreciation for all you do, that shows your efforts are paying off and getting results.
Respond to appreciation with gratitude and recognition for the gesture. Avoid irony and respond, for example: "Thank you, that means a lot to me. I'm sure you would have done the same for us."
It often depends on your relationship with the individual. You can keep it simple and accept the compliment or you can continue the conversation about how much you admire them or how much you wish to continue your career path for that company.
Take It in Stride
You have earned the appreciation being shown to you, don't be embarrassed when someone gives you such praise.
In fact, it is important for people to do so because too often, we only point out the negative around us. That is a bad habit so those that show you and tell you they appreciate you have been positively impacted by your efforts.
What to Say:
"Thank you, that is very kind of you."
"I would like to think everyone would have done the same thing in my shoes."
"It is always nice to hear your efforts are appreciated, thank you so much."
"Thank you for letting me know you feel that way about my contribution."
"It means a lot to me that you shared that with me."
"Thank you for noticing. It feels great to have this experience, even the challenges that came with it."
"It made my day to get that message from you."
"It feels good to be able to prove myself when I face a challenge like this one."
Be Proud of Your Hard Work
While you shouldn't strive for attention and recognition in all you do, be proud of your hard work.
When someone puts you in the spotlight due to your efforts, it should matter to you. Don't brush it off but continue to be humble.
Remember that expression of appreciation too when you face challenges and you are ready to give up on something. You never know who is watching you and in awe of all, you have done!
What to Say:
"I am glad you are happy with it, I worked very hard on this project."
"You are sweet to say that, and it definitely helps motivate me when I feel like giving up on things sometimes."
"I didn't realize my commitment to this would have such an impact on you and others. Thank you for sharing that it did."
"It is a great feeling to know my hard work is paying off and it is helping others too."
"This is something I am very passionate about and I am glad it shows."
"This gives me the confidence to keep reaching for the sky and finding solutions when there are roadblocks in my path."
Don't Shy Away from It
You may not like the attention, but take credit where credit is due. It doesn't look good if you make a joke about it or you put a negative spin on it.
When someone shares that they appreciate you or something you have done, they don't take it lightly.
Your tone about it can make them have second thoughts, wishing they didn't share anything with you. Don't put anyone in that position when they share how they feel!
What to Say:
"It was no big deal, but thank you for the comments about it. I definitely gave it my all."
"It was the right thing to do, I wouldn't have been able to sleep at night if I didn't do my part."
"I wasn't aware you were watching that, but what a great outcome and I am so proud to be involved with it."
"I was nervous to be the leader of this project but so glad I didn't let that fear get in my way of success."
"Thank you, I was just a small part of it though. So many other people worked to make it all happen too. I was happy to be part of that group though as each of us brought our strengths and a positive attitude to the table."
"As my skills continue to develop, I plan to get involved in more projects like this one."
Enhance Your Future in a Work Environment
When someone expresses appreciation, it is a good thing. When it happens in the workplace by a co-worker or a supervisor this is important.
It can help enhance your future in that company as they want to keep those that go the extra mile on board. It could play a role in promotions and other important decisions down the road.
What to Say:
"I love working here and doing what I can to ensure our customers are well taken care of."
"I treat customers the way I want to be treated, and I am glad those behaviors stand out."
"Thank you, this has been a wonderful place to work and I do what I can to give back where I can."
"I am thrilled to hear this; it makes it worth the effort and I know I will continue to do all I can to go above and beyond for as long as I am employed here."
"This business is important to me and I am glad my efforts make a difference."
"The training and investment of time this company has given me are greatly appreciated; I wouldn't be able to tackle all of this without that foundation to build upon."
Gifts or Awards
Sometimes, appreciation is expressed in the form of a gift or an award. It may be a sentimental card/letter, flowers, or a number of things.
The price tag of the gift or award isn't what matters. It is the value the other party is placing on you and what you have done.
You have earned such gifts or awards and even though you didn't expect them, you should feel good and accept them.
What to Say:
"I am pleased to accept this award and I know I am in great company with many of you in attendance tonight. All of the collective efforts allow us to continue moving forward and I am eager to see what the future brings for all of us involved!"
"This is a very nice gift and I appreciate it, but it wasn't necessary. I didn't mind helping out and would do it again for you in a heartbeat."
"I believe in paying it forward and I hope each person I have touched will also find ways to be generous to others down the road."
"Your card really touched my heart, I won't forget the words you expressed in it."
"Thank you so much for the gift card, it was a nice gesture from you and put a smile on my face."
Genuinely Reciprocate Appreciation When You Can
When someone expresses appreciation to you, they aren't fishing for compliments back to them.
When you can genuinely reciprocate that appreciation for what they do for you, it should be done.
This can be a two-way street and further strengthen the bond between the two of you.
What to Say:
"While we are on that topic, I appreciate all the extra time you have spent teaching me and helping me to get this right. I wouldn't have been able to stay on top of all of it without your input and guidance."
"Your leadership and confidence in me have been inspirational. This has helped me take action rather than worrying about the risk of failure. I appreciate you and the ongoing support along each step to reach this goal."
"I don't mind helping with these things, you always dive in and help me when I need it. Often, you do so without me asking. You just seem to know when I have too much on my plate and take on more to ensure I don't get overwhelmed."
"You have so much to offer to this company, and I am in awe of it! I see you as a role model and if I can accomplish all you have over the span of my career, I will be thankful for the chance to do so."
"You are an amazing person, so giving and generous with your time and skills. I know myself and many others are appreciative of that on many levels. You set a shining example for us to follow."
"I learned from the best, and I hope you know how much I value your patience and assistance. You really take the time to make a person feel valued and to encourage them to do their best. I see you bring out the best talent from each of us on this team just because of the way you treat us."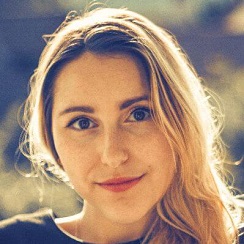 Sophie Hammond is a journalist, psychologist, and freelance speechwriter for people in politics and business. She lives on the edge of the Rocky Mountains with her dog and a lifetime supply of books. When she's not writing, she can be found wandering through nature or journaling at a coffee shop.