The phrase "thank you for your patience" is a common polite expression when a person acknowledges you with gratitude for your patience, most likely for time spent waiting for the desired outcome.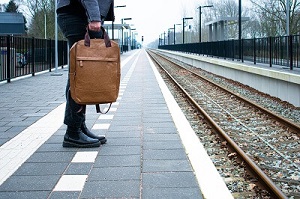 Depending on the context, this statement may catch you off-guard and leave you wondering about the most appropriate way to respond.
An appropriate response to "Thank you for your patience" in any situation is "You're welcome." Make sure you say this in a friendly voice, avoiding ironic undertones.
How to Respond in Formal Situations
In a professional, business, or work-related setting, it's often advisable to offer a sincere reply with a warm tone to "thank you for your patience."
One of the best ways to respond is:
"You're very welcome."
This is a classic and timeless reply that keeps things fairly formal and simple.
Other examples of appropriate phrases you can use are:
"Please, I do not mind.."
"Thank you too for your service."
"It's okay, I highly appreciate your services."
"It's not a bother."
"I understand."
It would be best if you avoid using an extra casual reply when responding to the phrase. Replies that can seem casual in a professional setting include "anytime," "no problem," or "it's alright."
Such responses in a formal setting can impede a relationship-building opportunity, which is crucial in business. All customer service representatives can tell you a thing or two about it when angry customers complain about a long waiting time.
However, you may use these phrases sparingly if you have a long-standing and solid business relationship with the person you are communicating with; or if your relationship extends beyond business.
It's worth noting that the tone of your reply indicates your sincerity and can affect your interaction going forward. Avoid using apathetic, sarcastic, dismissive, or harsh tones, as this can negatively impact your relationship with the other party going forward.
It might turn a patient person into an angry customer.
Also, be careful with the seemingly innocent "It's my pleasure" as it can appear sarcastic. This statement conveys a sense of enjoyment. We all know that waiting is not pleasurable for anyone, and you don't want to be misunderstood.
After the meeting or interaction is concluded and you have achieved your desired outcome, you can extend another "thank you for your service" to express appreciation for the business interaction.
The other person will remember how understanding and supportive you were and feel that your relationship is valued, ensuring any future interactions go smoothly.
Responding to an Email or Text Message
You will often encounter the phrase, "Thank you for your patience," in email or text conversations. In such a setting, it's best to reply in a manner that fits your audience.
There is no standard for responding to "thank you for your patience" or "your patience is appreciated" in an email or text. However, considering your audience is still important when replying via text or email.
An audience on the younger side may not expect a reply to the phrase. Older audiences tend to have different expectations and would very likely appreciate a simple "You're welcome," which usually suffices for an email or text reply.
Email tends to be formal, while text messages are largely informal. You may want to avoid smileys, emojis, gifs, and other casual images when replying to someone through email.
These notations are often too informal for such a setting, and there is a chance they may be misunderstood or misconstrued by the recipient.
Text messages offer a bit of leeway where you can respond in a more casual way that fits your personality while still remaining cordial.
You can say:
"It's alright."
"It's all cool."
"Not a problem, my pleasure."
As long as you are not rude, harsh, or condescending, any response would do just fine.
Note that replying to a "thank you for your patience" email or text is largely discretionary. In some cases, you can choose not to respond.
Again, you want to consider your audience and your personality here. If you are an outgoing and chatty individual, you can go with a "You're welcome" email.
If otherwise, you may probably get away with not leaving any response, especially if the conversation isn't meant to continue at that point.
However, there are some instances where you might have some queries and want to continue the conversation.
After receiving a "thank you for being patient," you may reply with "No problem. However, I have some questions, and it would be helpful if you could clarify," and then proceed onto the topic. This response may apply if there is a specific issue in the email or previous communications that you want to address.
What About Informal Situations?
You may not commonly encounter the phrase "we appreciate your patience" in informal situations, but you never know. It's better to be ready than awkward. The good news is that informal settings provide the greatest amount of freedom or scope when responding to the statement in question.
The most widely used and obvious response is universal, "You're welcome," which conveys that you accept and appreciate the other person's gratitude.
Other replies you can use include:
"Don't mention it."
"That's all right."
"Think nothing of it."
"It's nothing really."
"Sure thing."
"It's okay/fine."
However, you should always avoid responding in a sarcastic tone, even in informal settings, unless you seek to convey that you don't really appreciate your audience or the service they are providing, which can sour your relationship in an instant.
If you have a strong, long-standing relationship with the other person, you can also reply with:
"I know you would do the same if you were in my shoes."
This reply shows reciprocation simply out of goodwill. It communicates an understanding and confidence in the great relationship that you have built.
You can also just say "thank you!" A thank you back communicates that you are also grateful for their services, even though there may be current hiccups. It's hard to find someone who wouldn't appreciate this reciprocal sense of gratitude, especially at an inconvenient time.
(Read here to learn more about how to answer to thanks.)
However, take care not to repeat the phrase too many times in a conversation. It can make things awkward, come off as insincere, or even sound sarcastic. Answer thank you to each party in a conversation is enough.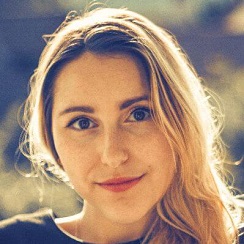 Sophie Hammond is a journalist, psychologist, and freelance speechwriter for people in politics and business. She lives on the edge of the Rocky Mountains with her dog and a lifetime supply of books. When she's not writing, she can be found wandering through nature or journaling at a coffee shop.