Doing something for another person is a great act of kindness. The same is true when you buy something for them. You never want them to feel like they owe you something in return or that you felt obligated to do what you did for them. So, how do you respond to "you shouldn't have" so that no one feels uncomfortable?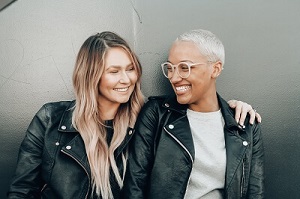 Your response to "You shouldn't have" depends on your relationship with the person, the situation, and what you have done or purchased for them. Sometimes a simple smile or telling them not to worry about it is enough. Other times, it is a chance to tell them how special they are to you or how much you appreciate them.
Say Nothing
There are times when you don't have to say anything to get the message across you care for them.
Gestures and body language can say what your words simply can't.
It can be hard to put it into words or you may feel like you will get choked up. You never want to embarrass them either, when they do need help but didn't ask for it.
What to do:
Give them a huge smile and make eye contact.
Hug them.
Rub their shoulders.
Hold their hand and gently squeeze it.
Kiss them (can be on the lips if you are in a romantic relationship. If not, a kiss on the cheek or the forehead is acceptable).
Make It Clear You Don't Mind What You Did
When someone says "you shouldn't have" they may feel both grateful and uneasy about it at the same time. On one hand, they are thrilled with what you did for them or what you purchased for them. On the other hand, they may worry it is too much or they can never repay you.
Make it clear you don't mind what you did so they can accept it graciously.
What to Say:
"I would do it all again for you!"
"I am glad I was able to do this for you."
"I am proud of you and see your efforts."
"It makes me feel good to be able to help."
Sending Flowers
Sending someone flowers is a wonderful sentiment! It can be for a special occasion or just because you were thinking about them.
Try to send their favorite type of flowers or their favorite colors.
You can have them delivered to their home or where they work. While flowers aren't necessary, they are a lovely touch!
What to Say:
"I was thinking of you today and thought the flowers may put a smile on your face."
"You have been working longer hours than usual, and deserve to be recognized for it."
"Our friendship matters to me, and I hope you will enjoy those flowers."
"I appreciate your help and want to do something nice in return."
"Let me spoil you now and then!"
Bringing Food
Bringing someone food after they have had surgery, had a family issue, or lost a loved one is thoughtful. It can be difficult for them to prepare meals during those times, yet they still need to eat.
It can be as simple as bringing an extra coffee for a co-worker when they are putting in long hours.
Perhaps you are both working through lunch and you ordered food for both of you to be delivered.
What to Say:
"It is no problem; I know you have been working longer hours too. We both need to eat! Enjoy your lunch."
"I am sorry your family is going through a tough time right now, I wanted to make sure you had plenty of food available."
"Wishing you a speedy recovery, the last thing you need to worry about right now is cooking."
"I don't mind, I appreciate all you do to help with this project."
"You may not feel like eating right now, but I made your favorite to tempt you!"
Helping with Errands or Other Needs
Helping each other out during hard times is important. We all have skills we bring to the table, and sharing those skills is a great way to show support to each other.
Helping with errands or other needs when a friend, co-worker, or family member can't do them on their own is appreciated.
Often, such help doesn't cost you anything but some of your time.
What to Say:
"I don't mind doing your shopping and other errands. You focus on your recovery."
"I know it is hard to take care of your house cleaning and chores at this time. It was nice to be here with you and help with those things."
"You always help others, now is the time to let us do the same for you."
"You need to rest; we all want to pitch in and take care of things so you can do so."
"Don't give it a second thought!"
You Paid Attention
As you get to know someone, you will learn things about them others don't. Listening allows them to share and you can use some of that information for helping them later on. It can influence what you do for them or the gift you select for them.
For example, a busy mom may tell you she would love an afternoon to just relax and go to the spa. Setting that up for her is something she will never forget!
It is often the little things that matter most in any relationship. Letting them know they are appreciated is a big part of the relationship growing.
When they know you paid attention to what you shared, they treasure that relationship more.
What to Say:
"I remember you mentioning this."
"Now your daydream can be a reality!"
"No one deserves it more than you."
"You mean the world to me."
"I just want to make you happy."
Giving to Those in Need
It is hard to ask for help financially or otherwise. The holidays can be a tough time due to no extra money for gifts for children in the household. It can be stressful when a person doesn't have enough money to buy necessities or they have unexpected vehicle repairs to budget for.
Giving to those in need without expecting anything in return is something they will never forget.
What to Say:
"I know you need your car to get to and from work, it is my pleasure to help you pay for what needs to be repaired."
"I had fun shopping for gifts for the kids, you can give them to them for Christmas from you or Santa."
"We all need help from time to time."
"When you get back on your feet, pay it forward."
"You work hard and do your best; I am proud of your efforts."
"I had extra and it feels good to be able to share it with you."
Planning a Celebration
It takes time and money to plan a celebration for someone! It may be a milestone birthday or anniversary for a couple. It may be a promotion or retirement you wish to help them celebrate. The arrival of a new baby can be a prime time to celebrate, and so can an upcoming wedding.
When you plan a celebration for someone, they will appreciate all you did to make it memorable for them.
What to Say:
"I loved planning this for you, I am so excited to be a part of it!"
"You have worked hard and deserve a wonderful retirement party. We will all miss you!"
"Enjoy it, I am glad I was able to do this for you."
"I am glad you are happy with the outcome, that is all that matters to me."
"This is my gift to you, as a way to help you celebrate!"
Giving a Gift
Giving someone a gift is always appreciated. The value of it or the sentiment behind it may cause someone to tell you that you shouldn't have.
They may worry you are giving them something you value yourself. They may be uneasy about the amount of money you spent on it.
When you give a gift, it should be due to how you feel about that person. It should never be out of obligation or a desire to spend the most on them compared to others.
What to Say:
"I want you to have this!"
"I couldn't wait for you to open it, the smile on your face is worth it all!"
"Take good care of it."
"This gift is a perfect match for you."
"I know you wanted this, and I am happy to be able to give it to you."
Conclusion
Responding to "you shouldn't have" doesn't have to make you or the other person uncomfortable. Reassure them you have good intentions and valid reasons for doing what you did.
When there are no strings attached or ulterior motives, it shows your generosity and caring spirit.
People never forget how you made them feel!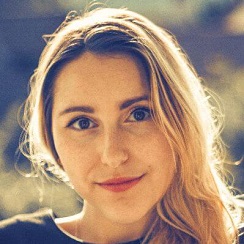 Sophie Hammond is a journalist, psychologist, and freelance speechwriter for people in politics and business. She lives on the edge of the Rocky Mountains with her dog and a lifetime supply of books. When she's not writing, she can be found wandering through nature or journaling at a coffee shop.