How should you respond when someone tells you to enjoy your meal? There are several situations in which this might be said.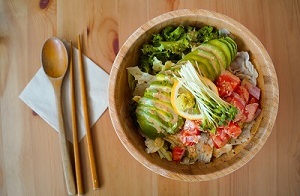 Regardless of the circumstances, you should respond to "Enjoy your meal" with "Thank you." If possible, add the person's name or highlight a feature of the meal you are excited about.
Eateries That You're Visiting for the First Time
Whenever you visit a restaurant or another eatery, it's common for the person who is serving you to say enjoy your meal. Their aim is to ensure that you have a satisfying meal and many people go the extra mile to ensure that you're delighted with the experience that you have.
If you're having breakfast or another meal at a restaurant that you're visiting for the first time, you might not be sure of what to expect from the meal that you've ordered.
In that case, you could simply thank the server for their good wishes and let them know that you're looking forward to the meal.
You could say:
"Thank you."
"Thanks. I'm looking forward to it."
"Thanks a lot. I've been told that your breakfast is excellent."
Cafes and Restaurants Where You're Well Known
Whenever you're visiting a cafe or restaurant where you're well known, the person who is telling you to enjoy your meal will usually do so with an extra touch of confidence.
After all, if you've been there several times before and keep coming back, it's probably because you enjoy the atmosphere and the cooking.
In that case, you could adjust your response slightly.
In addition, to thank you, you could also add their name.
Personalize your response by saying:
"You know I will, Tim."
"I always do, Sarah."
"You've never disappointed me before Carlita. I know I'm going to enjoy this breakfast."
At a Friend's Home
When a friend invites you to their home for lunch or brunch, they might sometimes say enjoy your meal.
This is not always done, especially if you're visiting a relative's home or someone else you eat with fairly regularly. However, you can adjust your response to ensure your host knows you're looking forward to enjoying the meal that they've lovingly prepared.
Your friend's wish that you enjoy your meal is not necessarily being said as an end to a conversation in that situation. Instead, it's used to lay a good foundation for conversation at intermittent points throughout the meal.
After they say enjoy your meal you can say thanks but also add a detail or two which could serve as a conversation starter.
Consider responding to their good wishes with statements such as:
"Thank you. I notice you added some fresh greens from your garden today."
"Thanks, Matt. I always look forward to having your pasta."
"I'm looking forward to your pumpkin soup Janine. What do you add to it to make it so distinctive?"
"Thanks for inviting me as always. I was waiting until our regular lunch to share some news with you."
Dining Out with Friends
When you are dining out with friends, if your friend says enjoy your meal, you can respond by wishing them the same.
The aim of eating together is to spend time enjoying each other's company while savoring flavors that enhance the experience.
When you're with friends, they probably know you and share inside knowledge of your eating preferences and habits. [1] In this case, while wishing them well, you can remark on things about the meal that you think will augment their enjoyment.
For example, you could say:
"Thanks. I noticed that they've prepared the chicken just the way you like it."
"Thank you. I think we came just in time to get your favorite pastries too."
"Thanks, Yusuke. I hope you enjoy your meal as well. I noticed that the waitress was able to find those peppers that you like so much."
Being Greeted by Passing Strangers or a Friend
Every now and then when you're out dining, you might see someone who you know. This has happened to people on several occasions.
For example, they may be seated in a restaurant and a friend may come over and greet them and that friend might say enjoy your meal when they're departing.
In that case, your response will depend on how well you know the person, how long they were planning to stay in the restaurant, and whether they're dining alone or dining with friends.
If the individual is someone who you feel comfortable eating with and you notice that they're dining alone, you could choose to invite them to eat with you.
You could say:
"Why don't you join me."
"You're welcome to join me."
"Come over and join us. You're more than welcome."
Similarly, you could be seated and about to have a meal when a friend passes by. That person might not stop for long but they may say enjoy your meal as a way of greeting you.
In that case, the person may have seen you when they were already on their way to meet someone else or be on time for some other appointment.
If you notice that they're in a hurry, it wouldn't be appropriate to invite them to dine with you. In that case, "enjoy your meal" would really have been said as a closing remark.
You could simply reply with:
"Thank you I will."
"Thanks so much. I'm looking forward to it."
"Thank you. Have a good day."
If it's clear that the person is going to meet someone else or have a meal with a group, you would also want them to enjoy their meal. In that case, it's good to say:
"I hope you enjoy your meal as well."
"I hope you enjoy your time here as well."
"I hope you enjoy the selections that they have here. The chef is really good."
Whatever you say you should be done in the same positive tone of voice as you were greeted with. If the person who is wishing you well is a child, the same would apply.
However, before inviting them to join you, speak to any adult who is accompanying them and ensure that's okay.
---
References:
[1]: https://www.sciencedaily.com/releases/2020/02/200207074715.htm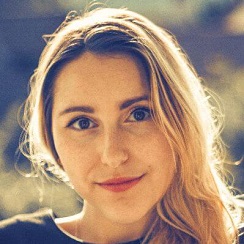 Sophie Hammond is a journalist, psychologist, and freelance speechwriter for people in politics and business. She lives on the edge of the Rocky Mountains with her dog and a lifetime supply of books. When she's not writing, she can be found wandering through nature or journaling at a coffee shop.