Mastering this skill of writing great emails is a huge piece of the success puzzle in today's hypercompetitive business world.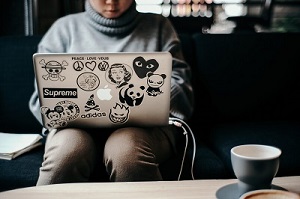 And we're not just talking about email marketing emails here, either.
Sure, knocking those kinds of emails out of the park is essential (especially when you can get a $42 return on every dollar spent in email marketing these days).
But you also have to be able to effectively communicate with your team, reach out to potential prospects and partners with clear and concise messaging, and have to be able to produce emails that are going to get read – but are also going to drive the kinds of responses (and actions) you are looking for!
That's where the Write Better Emails program comes into play.
Promising to help anyone and everyone dramatically improve their email writing skills, not just to save time but also to improve their ability to communicate through email, this program has the potential to be a game-changer.
But does it live up to the hype?
Is it able to meet expectations – or even exceed them?
Is it a dud?
Find out in our detailed review below!
Quick Overview
Hassan Osman, the author of this email writing program, clearly outlines exactly what this program is – and what it isn't – straight out of the gate.
This is very much a top to bottom email writing program that's going to help you:
Improve your email writing skills by simplifying your messages effectively.
Avoid major email communication mistakes that can cause confusion and disruption.
Boost your ability to effectively communicate with people on your team.
Craft much more concise emails that let people know what you are after and call to action.
… But also help you save a whole lot more time crafting more effective emails as well, mostly by laying out a lot of real-world examples that walk you through the email crafting process from start to finish.
That looks like a lot (and there's a ton of content here without a lot of filler), but there's a reason that this is the number one best-selling course on all of Udemy when it comes to email communication.
More than 105,000 people have already taken this course (as of early 2022) and it has fantastic ratings across the board.
We think you're going to like it!
Write Better Emails – The Big Promise
At the end of the day, you could distill down all of the 1.5 hours of video content in the Write Better Emails program down into this "big promise":
This program will help you write shorter, better, and clearer emails (almost overnight) that have an outsized positive impact on your business forever.*
Yes, that's a pretty big promise for a program that you can wrap up in about 90 minutes (the average length of a comedy on Netflix).
But after having gone through the program ourselves we can tell you that Hassan and his team have delivered in a big way with this content.
There might be a handful of other programs out there that offer to teach you the ins and outs of email marketing. And there are a couple of different programs that teach you how to more clearly communicate with your staff and your team.
No other program, though, teaches you exactly how to leverage the power of email the way that this program does. Breaking down all the things you need to know (and all the landmines you need to avoid) if you want to be an effective email user in the world of business today.
Email isn't going anywhere.
There are 4 billion daily email users right now, and the number only continues to climb higher and higher regularly. [1]
If you don't know how to use this communication tool to get your point across, to persuade, to get people to act, and to reach out and connect you are going to be at a significant disadvantage compared to those in your industry that can.
Leverage the Write Better Emails program to upgrade your email skills today!
Course Breakdown
This email course is broken down into a handful of bite-sized training sessions, totaling up to about 1.5 hours (just a little longer than that, to be exact), that you can run through your speed.
1. Introduction
The early module, the Introduction module, is the shortest of the bunch.
It's just three individual video chunks that sort of layout the whole program for you in about six minutes.
You'll learn what the program is all about, why these email skills are so valuable and will get a quick briefing about the specifics that you are going to dive into and much more depth in later chunks.
2. Fundamentals of Writing Better Emails
The next module is the Fundamentals of Writing Better Emails module – a five-chunk module that's going to stretch over a 30-minute block of time.
In this module, you start to get into the nitty-gritty of everything that this program offers, from how to better assign tasks in emails, how to write more effective subject lines, how to write shorter emails that are more effective than much longer emails and more.
This is a big chunk of the "meat" that this program delivers.
You're going to want to go over all of the individual modules in this section a handful of times, carefully crafting "test emails" along the way to internalize these skills.
Learning how to write effective subject lines with short, concise emails will change the way that you use emails from here on out.
3. Additional Tactics for Writing Better Emails
The next module in the program is the Additional Tactics for Writing Better Emails.
You're going to get a whole bunch of advanced tactics and strategies for making the most of your emails here. 13 different chunks stretch out across 58 minutes of training, and you can sort of dip into and out of these tactics at your leisure.
Some people choose to run right through this whole module from top to bottom. Others like to bounce around and use the training modules that make the most sense for their needs right now.
There's no right way or wrong way to go through this chunk.
You'll end up getting a ton out of this section for sure!
Why We Like Write Better Emails
We've been through a whole bunch of email-writing programs before, but this one is different than the rest of the pack.
A lot of them promise the moon and the stars when it comes to writing more effective emails, only to kind of dance around the subject and never really get down into the tactical nitty-gritty.
Write Better Emails jumped immediately into strategy and tactics, not just showing you the theory behind why you want to clean up your email communications – but instead getting into how you do that specifically.
You're going to walk away with some serious email skills by the time you're done.
Let's cover a couple of other things we like about this program, shall we?
Smart Program Layout and Progression
The layout of the program and the progression of each module were very carefully structured.
Unlike other programs that sort of bounce you all over the place, this one has a very logical progression. Each module builds on the last. Each new email skill improves upon the last one. And by the time you're done with the training sessions, you'll be writing much better emails with a lot less effort.
The Essentials to Writing Better Emails
As we highlighted a second ago, this isn't a program that focuses exclusively on email writing theory the way that a lot of others out there do.
Instead, there's a lot of "meat on the bones" for writing better emails from a tactical standpoint.
You'll learn why you want to do things a certain way but then you'll get a whole mess of examples that show you how to put that theory and practice.
Simple, Straightforward Tactics Proven to Be Effective
Hassan and his team don't dance around a lot with the content that they have here, either.
Just like the kind of emails that they teach you to write, the team makes sure to get their point across quickly, concisely, but still covers all the basics (and a lot of advanced stuff, too) without ever shortchanging the end user.
We like that.
Gives Beginners and Email Vets A Lot to Work With
While some of the email tactics described in the Additional Tactics for Writing Better Emails module are certainly a little more advanced, everything feels accessible enough for beginners and veterans of writing business emails alike.
There isn't anything here that feels kind of challenging to pull off.
We would feel confident giving this program to Virtual Assistants, to new members of our team, and to our fellow entrepreneurs and marketers to get them up to speed with writing emails no matter what kind of baseline they had to begin with.
That's tough to pull off, especially when there's so much value in this program.
Insider Info is Legit, Up to Date, and Relevant for Email Marketing RIGHT NOW
Best of all, none of the information inside of this training program feels out of date or stale.
You get a lot of current, up-to-date, and actionable information that you can hit the ground running with straight out of the gate.
All of the tactics, all of the tools, and all of the tips included within the Write Better Emails program* are going to serve you well today, tomorrow, and years and years into the future.
This is the complete package.
What We Wished It Did Better
All that being said, there are a couple of things that we would have liked to see from this program (maybe in a future version, perhaps).
Transcript Would Have Been Helpful
For starters, transcripts of the training would have been a game-changer.
Sure, sitting through 1.5 hours of training isn't the worst thing in the world – especially when the training is as effective as this program – but some people just learn better when they can read and comprehend their lessons rather than go through video training.
This isn't at all a dealbreaker (not by any stretch of the imagination) but it still would have been a nice little bonus.
Scripts and Templates Could Help Newbies Hit the Ground Running Even Faster
More email scripts, templates, and "done for you" style content from Hassan and the team behind this program would have been beneficial, too.
There is a ton of actionable information here that anybody can put to use the moment that they learn it.
Even still, a couple of scripts, a couple of templates, or a couple of "fill in the blanks" kind of email components would have maybe made it even easier for people to get started writing better emails right away.
Who is Write Better Emails For?
Write Better Emails is intended for modern business owners, managers, team leaders, marketers, and entrepreneurs that are going to be using email as a primary means of communication.
It's tough to imagine there being any in the business world today (or even in the world of education) that couldn't benefit big time from this program.
The fact that it's only going to take 1.5 hours of your time to go through the whole thing from start to finish feels almost like a cheat code.
Is Write Better Emails Worth Your Hard Earned Money?
We can pretty confidently say that Write Better Emails is 100% worth your hard-earned money.
The price of this program is next to nothing compared to the value that you are going to get out of it.
Combine that with a world-class money-back guarantee, a legendary reputation for quality, and an almost staggering amount of positive reviews and you'd have to be at least a little bit foolish not to check out this program yourself.
Final Verdict
At the end of the day, this email writing program gets our full endorsement.
If you are serious about more effectively communicating an email – writing better, shorter, more actionable emails in record time – there might not be a better program on the planet than this one.
You are going to love it!
---
Sources:
[1]: https://www.statista.com/statistics/255080/number-of-e-mail-users-worldwide/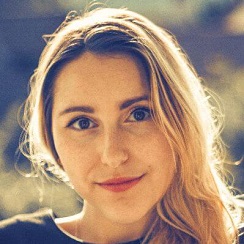 Sophie Hammond is a journalist, psychologist, and freelance speechwriter for people in politics and business. She lives on the edge of the Rocky Mountains with her dog and a lifetime supply of books. When she's not writing, she can be found wandering through nature or journaling at a coffee shop.