You've polished your resume, researched a variety of companies, and submitted some applications in hopes of receiving a quality position. You wait and then…you get the bad news: rejection.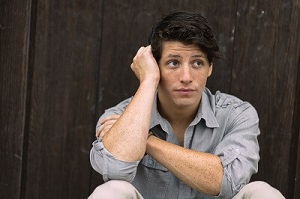 Although being rejected is never fun, most employers will provide at least a written response to inform you that you've been rejected; it has become much rarer when employers inform applicants as to why they were rejected.
When it comes to answering whether companies inform applicants about a rejection, understanding the background of the rejection process can help you find solace as you move forward with your job hunt.
How Do Companies Evaluate Applicants?
Depending on the field you are seeking employment in and the employer you are applying to, there are a variety of methods and criteria that are used to evaluate applicants. Employers can use a skills-based test to determine if you have the requisite technical background that pertains to the job description.
Some employers will use generic or outsourced skills tests, such as Linkedin's Skill assessments [1]. At the same time, other companies will independently prepare assessments that can be used to evaluate skills ranging from proofreading and composition to coding and data analysis.
Other employers will evaluate candidates based on researching social media profiles, using text messaging, pre-recording video interviews, or even phone calls in order to determine how potential candidates project themselves and how well they communicate.
Companies may invite candidates to spend a day working within a specific role to evaluate performance.
Personality tests are becoming increasingly popular, with some advocates touting that properly administered personality tests can reduce discrimination that would otherwise occur based on demographic considerations. [2]
These measures are typically applied after a candidate has already been reviewed during the pre-screening process. Most applicants will need to submit a job application to provide basic information about their job history and a reason for applying; most often a resume will also be required for the application.
Some positions may also require a cover letter to determine a candidate's interest and suitability. After applying, candidates will be vetted based on competency and credentials while having their job, education, credit, and criminal history reviewed.
References solicited during the application process would then be checked with regard to this verification stage.
There are obviously many stages in the application process before a candidate is even considered for hiring, with fewer than 20% of applications even resulting in an in-person interview. [3]
With so many stages in the application process to be evaluated, it's not surprising that so many applicants are rejected. If you find yourself among those who haven't made the cut, you may be wondering what happens next when your application is sidelined.
What Is Necessary to Report in a Rejection Message?
What your rejection response will be will depend on what stage of the interview process you have ascended.
If you have only made it to the applicant tracking system stage where applications, resumes, and cover letters are digitally reviewed to determine whether your resume is appropriately written, you have a sufficient level of experience and you have the appropriate credentials for the position you've applied for, you will receive one of two messages.
Many online applications will automatically receive a message that says something like:
"Thank you for applying to this position. If we feel that you have the appropriate credentials for this position, we will contact you for the next round of interviews."
In this case, you may not receive any formal rejection notice if your application was not chosen for the next round of the hiring process.
Some companies will issue rejection notices for applications that have not made it past the initial screening round. A typical rejection notice will read something like this:
"Thank you for applying to this position. Due to the high volume of applicants, we were not able to move on with your application at the present time. If another position opens up, we will contact you to continue the interview process."
The present approach in hiring and vetting candidates is to issue out an automatic rejection notice that is polite and keeps applicants informed of potentially being considered for future positions.
That being said, not every company will issue a rejection notice after having applications digitally reviewed, which may leave applicants wondering what happened to their application.
If you don't hear back after a couple of weeks, it's safe to say that the company you've applied to isn't interested.
While you can chalk it up to a company receiving many applications, you may also decide to avoid this reject this company based on how it handles rejections.
When Are You Likely to Be Informed of a Rejection?
If you've made it to an informal interview stage (such as through text, phone, or video interview) or a formal, in-person interview, there is a higher likelihood that you will be informed if you have been rejected.
This is in part because there are many fewer candidates involved in this stage and because the greater contact with a hiring manager can create a more personal feeling that some applicants can respond too harshly if rejected.
In such cases, hiring managers will issue one of two rejection notices. The first one is similar to the rejection notice that other candidates receive after being automatically rejected based on a first-round application review:
"Thank you for applying, but we are pursuing other candidates at this time."
It is a very generic message that doesn't reveal any potentially discriminatory information.
Other employers may offer additional information regarding why a candidate was rejected, such as:
"We appreciate your enthusiasm for the position, but we feel that you still don't have sufficient experience for this role."
This provides a little more insight that can soothe any hurt feelings while also helping candidates polish their resumes or credentials further.
The biggest concern from employers with regard to rejections is to avoid using any language that could result in any discrimination-oriented litigation, hence the tendency for vague rejections.
Those applying to federal positions are more likely to be informed of whether they have been rejected or are still under consideration for a position. Requirements instituted in 2009 created a platform for informing candidates in at least 4 stages during the hiring process, including receipt of application and when the application has been reviewed. [4]
Likewise, candidates subjected to background screening or employment tests must also be informed of their eligibility and retain the right to dispute elements of their application if criteria such as credit history are taken into consideration. In such instances, applications do receive a notice of rejection if their application has not passed to the next round of hiring.
As noted, depending on the position you are applying to and the field you are applying in will determine if you end up receiving a rejection message.
What Can You Do to Learn About Why You Were Rejected?
It can be very difficult to contact an employer to find out why you were not accepted. There are many reasons that employers provide little to no information regarding rejection and sometimes avoid informing applicants of being rejected.
High applicant volumes, potential applicant backlash, and potential legal measures dissuade many employers from contacting applicants.
If you have been rejected, you can try finding HR contact information through a company directory if the information is provided on a company site. Likewise, you can also contact any person or personnel listed at any stage of the applicant process.
Sometimes, calling the company directory and asking to be connected with HR or writing a letter to the company for a sincere request to find out why you've been rejected may warrant a response.
These measures are best used if you have invested a lot of time and energy researching and applying to a specific company that you thought would be a good fit but for some reason were not accepted for a position.
What Can You Do to Reduce the Likelihood of Rejection?
Getting rejected is never fun, but there are a variety of measures you can take to reduce your likelihood of being rejected in the future.
First, make sure that all of your application materials are formatted correctly and that you fill out applications correctly. Not doing so is generally grounds for immediate dismissal based on automatic application review software.
Second, tailoring your resume and cover letter to the specific company can create a greater incentive that you are interested, informed, and qualified to be considered for the specific position being offered.
Although online applications have increased in popularity, in-person networking remains the most reliable means of getting your foot in the door and should never be dismissed with regard to finding a future position.
Most importantly, make sure that you are applying to companies and positions where your credentials and interest would allow you to be a good fit.
It doesn't make much sense to apply to positions that aren't suited to your work capacity and interests.
Now that you know whether companies inform applicants after a rejection, you can be better prepared to deal with the process and not feel so disappointed. If you're lucky, you may be among the many candidates who are contacted after being rejected when another position opens up.
If you're really savvy, you may even turn a rejection into an opportunity to find a better position that's right for you!
---
Resources:
[1]: https://www.linkedin.com/help/linkedin/answer/a507663/linkedin-skill-assessments?lang=en
[2]: https://www.forbes.com/sites/forbescoachescouncil/2021/06/03/should-personality-assessments-be-used-in-hiring/
[3]: https://www.zippia.com/advice/job-interview-statistics/
[4]: https://www.opm.gov/policy-data-oversight/human-capital-management/hiring-reform/hiringelements.pdf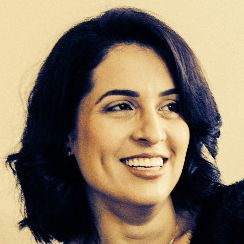 Katie Holmes is a senior author at everyday-courtesy.com with over 15 years of experience in marketing and psychology. As a freelance consultant, she also supports companies and executives in overcoming communication challenges. Katie is a passionate digital nomad working on her first book on the art of communication.