It's true that people who work in the hospitality industry are mostly polite and easy to work with. However, it's not uncommon to meet rude hotel employees. The big question is how to deal with them when visiting your favorite hotel.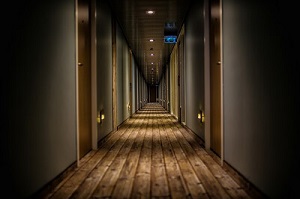 Dealing with rude hotel staff requires respectfully indicating that you are not satisfied with their behavior. Do not get into an argument, but politely insist on being served by someone else.
As a Guest
If you're a guest and you happen to encounter a rude hotel staff, you're not the only one, and it may not be the last time you're meeting one. So, it's better to know how to respond in such a situation. Here are the ways you can handle a rude staff as a customer:
Respectfully Tell Them That You're Not Happy
It's important for hotel staff to be courteous when attending to customers. Guests like it when they feel respected.
If you meet a rude hotel staff, it's advisable not to respond to them in the same way. Rather, it's prudent to respectfully tell the staff that you're not happy with the way you've been treated.
According to a 2021 article by ResearchGate, people should not hide their frustrations. [1] They should speak openly but with respect. You have every right to receive quality services from the hotel you're visiting. Similarly, you have every right to tell staff members that you're not pleased with their services.
They have to know, otherwise, they will continue treating you inappropriately. You can respond to an impolite hotel staff with a statement like this:
"With all due respect, I don't like the way you've treated me. The way you're speaking to me is so rude and am not happy at all."
If you talk to the hotel staff respectfully, there will be a realization of the problem and necessary corrections made.
Ask to Be Served by Another
You can ask for another hotel staff to serve you if you're not satisfied with the rude one. Imagine going to a hotel to have lunch with your family and then you meet a rude hotel staff. It is embarrassing to engage in a bitter exchange of words with the hotel attendant in the presence of your family members.
The wise thing to do is to ask for another staff to serve you. Have a polite request to have someone else take your order.
This will save you a lot of drama because you may be dealing with someone with personal issues.
If you notice that you're dealing with a rude member of staff, you can make a polite request like this:
"Kindly let me have someone else serve us. I'll appreciate it."
This will make things easier and you'll enjoy your time.
Give Feedback to the Hotel Management
Hotels have a management channel that allows guests to give feedback regarding how they have been served. The feedback can either be positive or negative. So, if you've encountered a rude hotel staff, you can go ahead and report the case through feedback.
Have you seen a suggestion box in a hotel you've visited recently? Well, this is where you can speak anonymously to the management about issues affecting you as a guest.
This is a great way of reporting the incident you've experienced with the hotel staff. Instead of confronting the staff, you can opt to report the incidence through the suggestion desk for the management to take action.
You can write something like:
"Dear management, it has come to our notice as concerned guests that there are some of your staff members who are rude to us. Please look into that to secure our future engagements."
Talk to the Manager
Talking to the manager of the hotel is also an option you can take to deal with discourteous hotel staff. Maybe you don't want to engage in a confrontation with the hotel staff. There's a way of dealing with that situation.
You can go ahead and talk to the manager of the hotel concerning the issue. You can either to the manager at that point or choose to do it later.
Whatever way you choose to handle the situation, be truthful as you report the matter. Don't try to include details that were not part of the issue. For example, don't say that the hotel staff said things she didn't.
The idea here is to expose something you didn't like about the service you received. So, be honest and straightforward as you share with the manager. The idea is to come up with a solution not to create more problems.
Respectfully Leave and Go to Another
Another way of dealing with rude staff is choosing to leave the hotel and go to another. Unless the hotel you've visited is the only one in your area, you can always choose to go to another if you feel disrespected by hotel staff.
As you already know, a customer or guest needs to be in a place where they feel satisfied. If that's not the case, they feel out of place. You'll feel out of place if you interact with impolite hotel staff. If you find yourself in such a situation, you can choose to go to another hotel respectfully.
Before you leave, you can tell the hotel worker why you have chosen to do so.
This will show that you are not happy with the way you've been treated and, for that reason, you've chosen to look for an alternative.
You can say something like:
"I'm not pleased with how rude you are to me. Let me find another place instead."
The hotel staff will know that you're not happy and why you're not pleased with the service at that hotel.
As a Boss
As a boss, there are ways of dealing with rude staff. These are some of the ways of handling a hotel staff who happens to be impolite.
Listen to the Staff
One of the ways of dealing with rude hotel staff is listening to them. Listening is good because it gives you a chance to know what really happened. Of course, there must be something that annoyed the staff, especially if it's the first time you're having such a case.
They may have a valid reason as to why they expressed themself in a rude way. Maybe the disrespect she portrayed was a reaction to something they experienced.
Therefore, as you make it clear that what happened was not right, it's important to give the staff an opportunity to explain what really happened. By listening keenly, you'll be able to comprehend the situation and come up with a viable solution.
You can say something like:
"I understand that you acted rudely towards your colleagues, what happened? Why did you behave in such a way?"
Through this, you'll set the right environment for a meaningful conversation.
Address the Issue Immediately
A hotel is a place of work and you depend on it to serve customers while making money. This is a source of income for many people who depend on the hotel. So, you can't ignore something that requires your attention.
If you notice that hotel staff is behaving rudely, the best thing to do is to address the issue immediately.
Waiting too long to do so can cause more damage. Thus, as the boss, call the person in private and talk about the issue. Make sure you're calm as you talk about the incident. Go straight to the point and register your disappointment with the staff as you highlight the effects of such behavior.
Tell the person that you need to see a change of behavior because it is affecting your customers and other members of staff. Essentially, you'll be telling the person that such behavior is not acceptable at work and that you're expecting a change.
Ask for an Apology
Another way of approaching it like a boss is by asking for an apology from the staff for acting rudely. The person needs to know that the action was bad and can't be accommodated in the workplace.
If the staff was rude towards customers, an apology to them is necessary, if they are still in the hotel. If the rudeness was towards colleagues, an apology to them is necessary as well.
The reason for the apology is to show the hotel staff that it was wrong to act in such a way. The conversation between you and the staff can be something like this:
"What you did was wrong and you have to make an apology."
This will make the staff know that it is wrong to express negative emotions in a way that harms other people. The words a person uses and the way they react should show respect to others.
The bottom line as you deal with a rude person is to try to be calm and respectful. It will create a solution instead of adding more problems.
---
References:
[1]: https://www.researchgate.net/publication/350544640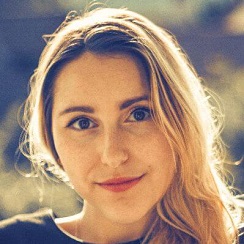 Sophie Hammond is a journalist, psychologist, and freelance speechwriter for people in politics and business. She lives on the edge of the Rocky Mountains with her dog and a lifetime supply of books. When she's not writing, she can be found wandering through nature or journaling at a coffee shop.