It's fun to celebrate someone's birthday with them. This is especially true when that person is a dear relative or friend. However, there are times when you won't be able to be there in person. Nowadays, you can celebrate someone's birthday virtually.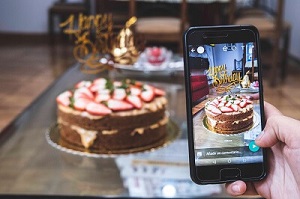 This can be done via teleconferencing or you can tell them Happy Birthday via a traditional phone call.
A classic "Happy Birthday" is also fine over the phone. However, unlike congratulations at a face-to-face meeting, you should ensure that the person has time to talk right now.
Simply Say Happy Birthday
Sometimes the simplest way to say Happy Birthday on the phone is to just say it. Many people appreciate a quick Happy Birthday, even if they can't spend time on a long phone call. The person who is making the call also experiences a positive change in their mood, even if the call ends quickly.
If you're busy but you still want your friend or any other loved one to know that you remember them on their special day, take two minutes to call and just say Happy Birthday. You often don't need to say anything else.
Say:
"Happy birthday Auntie."
"Happy birthday Drake."
"Happy birthday Dana."
Make It Fun
If you have the time, you can spice up a phone call in several ways. For example, you can add a short, fun audio clip or interesting music to your greeting. You can also include other sounds that transport the person who is celebrating their birthday to a different environment in their mind.
If you'll be attending a music festival you can make the call from there. If you're at the beach and the sound of the sea can be detected in the background, you can make a call from there.
The aim, in that case, is not to make the person wish that they were in that environment or feel envious of you. Instead, it's to give them a break from the sounds in the environment that they're in, so they can recharge just for a minute or two. This approach will work very well with people who will appreciate that.
Wish Them a Blessed Day
If the person who is celebrating their birthday believes in blessings or is spiritually oriented, they'll appreciate being blessed on their birthday. When you call you could say:
"God bless you on this day and all the birthdays to come."
"I wish you lots of blessings on this special day."
"I hope that this day will be a blessing to you."
"I hope you're truly blessed on this special day."
"God's richest blessings for you on your birthday."
If you're a parent who is blessing a son or daughter who is now an adult, this type of blessing can be especially meaningful.
It can be reassuring for them to remember that someone who has nurtured them and been with them through many birthdays is still with them to offer support. A blessing from a spouse or a good friend also has a similar impact. [1]
Sing Their Favorite Song
Many people appreciate being serenaded. This is why singing birthday cards are so popular. If you know that the individual has a favorite song you can sing it for them on the phone.
You can change the lyrics to the song to match their birthday. You can also sing a verse from the song as is. However, you won't need to sing the entire song.
They will appreciate a serenade with a few lines. If you're in doubt about which song is their favorite, simply go with the Happy Birthday song.
There are also several versions of this song available. You can choose the one that suits your voice best.
Have a Positive Tone
Whether you're making a personal or business call to say Happy Birthday, it's important to have a positive tone. Your call should be upbeat. If you're in a bad mood, it may be better to delay the call until you're feeling better. In that case, you can send a text initially and follow that up with a call later on.
Smile while you're speaking to the person. Smiling affects your tone of voice. They can hear your smile and that will impact their mood. If you want a person to have a good call, also watch your posture as you speak to them even though they can't see you.
A friendly tone will also help you if you accidentally congratulate on the wrong day.
Include a Recorded Message
Sometimes the birthday call may be coming from your entire family or everyone in your household. However, they may not all be able to be present at the time when you're making the call. For example, if you and your dorm mate wish to call someone on their birthday, they may have classes at the time that you plan to call.
You can record their message ahead of time. After you wish the person who is celebrating Happy Birthday, you can let them know that someone else wants to tell them Happy Birthday as well. After that, you can play your message.
Celebrate a Special Memory
People often have mixed feelings about their birthdays. Sometimes they look back on the years and feel that they haven't accomplished enough. Sometimes they look at the future with fear. During your birthday call, you can affirm that whatever happens, they are valuable.
Affirm your relationship by reminding them of a special experience that you both shared. [2]
Choose one that highlights their attributes. For example, if they're a generous person, you could remind them of a time when you both volunteered for a special project and how that's typical of their general approach to life.
Say It with a Poem
Even if you don't consider yourself a poet, you can originally say Happy Birthday. Take the time to drop down a few thoughts regarding how the person makes you feel. You can also ask a professional to do it if you want to have a positive impact.
You can read the poem to them while you're on the call. Your poem could even be based on their name.
For example, if your friend is named Mary, you could say:
Mary is glad

And I am too

Realize your worth

Your love is true
Read here what you can do if you do not receive a reply to your birthday wishes.
---
Sources:
[1]: https://www.psychologytoday.com/us/blog/your-wise-brain/201406/bless
[2]: https://pubmed.ncbi.nlm.nih.gov/26479361/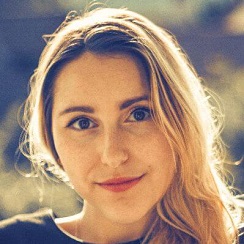 Sophie Hammond is a journalist, psychologist, and freelance speechwriter for people in politics and business. She lives on the edge of the Rocky Mountains with her dog and a lifetime supply of books. When she's not writing, she can be found wandering through nature or journaling at a coffee shop.