When you send something professionally that isn't urgent, it should be clear that you want them to read it or respond, but at their convenience.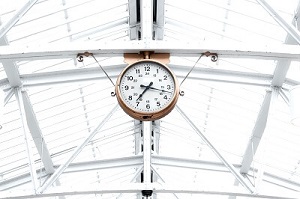 To let someone know that a task is not urgent, mark your email as informative or give a deadline far in the future. Tell that a response by that time will be sufficient, but be sure to mention the purpose of the feedback.
Letting them know it isn't urgent can take a burden off their shoulders too. They may be pressed for time at the moment. This information allows them to put it aside and review it at their convenience.
Why Saying "This Is Not Urgent" Matters
Effective communication is essential in maintaining positive business relationships. When it comes to communicating the urgency level of a task, a simple and straightforward approach is not always the best choice.
A short message that conveys the message "This is not urgent" may be interpreted by the recipient as a low priority, which can harm the relationship and potentially lead to delays in response time.
On the other hand, conveying the urgency level of a task in a clear and professional manner allows the recipient to quickly respond to urgent matters while prioritizing non-urgent ones at the earliest opportunity.
This approach ensures that tasks are tackled in an efficient and productive manner without compromising the quality of work or the relationships involved.
Add as Deadline
When you add a deadline to information that isn't urgent, it encourages them to reply back to you timely. They have more time to get that information to you, but they aren't going to completely forget about it either.
Strive to give them a deadline that is reasonable but also not right around the corner.
What to Say:
"Please review the information and submit any questions or comments before the next meeting on July 15th. I want to compile the details based on the feedback from everyone, and your input will ensure the meeting includes the information you seek on the project."
"Kindly respond back no later than Friday the 17th."
"Take your time to review this information and take the attached quiz. Everyone is required to complete the quiz and get a 90% or higher on it by January 1st. You can retake the quiz as needed to get the required score."
"I realize this time of year is busy for all of us. I think the information here will help you be efficient and reduce errors. Please review it and put this information into practice. When we change over to the new system in 90 days the changes will be mandated within that system. The change will be smoother if you get into the habit of performing tasks in this manner now."
"Attached is information on the office Christmas party. Please RSVP by Dec 1st. Include how many will be attending and if you wish to participate in the gift exchange."
Informational
Mark it as information when you hand it out. This expresses it has value but that it isn't urgent.
It should be something the recipient looks at, but they don't have to drop what they are doing right now to do so. They can review it when they can give it their undivided attention.
What to Say:
"I think the information here will be very useful. Please review it at your convenience. Let me know if you have any questions regarding it."
"I put together an informational package based on the various questions and concerns we have received from employees. The goal of this information is to ensure everyone has access to the details to complete these tasks in the correct format."
"I am excited to share all of this with you. The details include current options that replace methods we used to have in place. The newer concepts will speed up processing and reduce the risk of mistakes. There are built-in safeguards. I encourage you to read the materials and try out these methods as soon as you can!"
"I hope you find this information packet to be useful in your day-to-day work activities. We appreciate all you do here, and this information was designed to reduce problems and ensure you have what you need to do your job correctly every single day!"
"We look forward to working closely with your company on upcoming projects. Here is some information we desire to share. It includes our mission, goals, and what we offer. We feel it will help with communicating as we work together to reach goals in common."
At Your Convenience
A great way to express that something isn't urgent is to ask them to get back to you at their convenience.
This is appreciated as so many people feel the burden of not having enough time to get it all done day after day. They love it when you respect their time too.
What to Say:
"This isn't urgent but does require some attention when you have a moment."
"Do you mind checking over this when it is convenient for you?"
"I value your opinion and would love it if you can review this before I send it out to everyone. I plan to send it at the end of the month."
"When you have an opportunity, please read this and let me know your feedback."
"I know the beginning of the month is slower here, so I am sending this now. Hopefully, you can look at it over the next week or two."
Just a Heads Up
Even though the information is professional, it can also be sent as informal. This tends to be reserved for inner office details.
You can put just a heads up as the title of it if you wish. This indicates it is something they should read but also not urgent. You don't want them to toss it out or rush to read through it.
What to Say:
"Don't forget to change your clocks this weekend with the time change! Otherwise, you will be the first one in on Monday!"
"The carpets will be cleaned on Friday evening. We ask everyone to please remove personal belongings that are on the floor. Either take them home or make sure they are on top of your desk and off the floor."
"We will have a respective here on Thursday afternoon to talk about the changes to the insurance plan. If you are interested in attending, there is a signup sheet in the break room for the various sessions."
"We are excited there will be some potential investors coming in next month. They will be here for meetings and take a tour of the facility. We encourage you to welcome them and share with them your role at the company."
"We are planning some upgrades to the break room. Please let us know what you like in there and what you would like to see changed. We want it to be the ideal place for you to enjoy your lunch and your daily breaks."
Alternatives to "This Is Not Urgent"
Instead of using the phrase "This is not urgent," consider using a brief message that clearly communicates the importance of the matter.
For extremely urgent tasks, consider using phrases such as:
"This is an urgent matter."
"Please prioritize this as soon as possible."
It's important to provide all the information necessary to complete the task without overwhelming the recipient with unnecessary details. By using appropriate language, you can ensure that your message is received and acted upon in a timely manner.
Importance of Context
With regard to conveying urgency level in a professional manner, it's important to consider the context of the situation.
Factors such as business hours, the urgency of the matter, and the recipient's availability should be taken into account before deciding how to communicate the urgency level.
For instance, if a colleague is on parental leave, they may not be able to respond to a quick response request. Additionally, if there are other inquiries that are more urgent, it may be better to communicate the urgency level of a task differently to avoid overwhelming the recipient.
Understanding the context of the situation can help ensure that urgent matters are addressed appropriately, while also respecting the recipient's time and availability.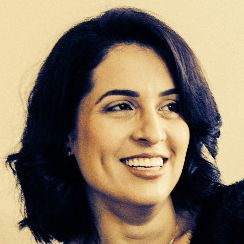 Katie Holmes is a senior author at everyday-courtesy.com with over 15 years of experience in marketing and psychology. As a freelance consultant, she also supports companies and executives in overcoming communication challenges. Katie is a passionate digital nomad working on her first book on the art of communication.