Effective and friendly customer service is essential. You will lose customers if you don't treat them well. Often, potential customers reach out to ask questions before they complete an order.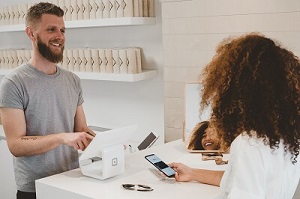 To professionally say, "We are here to assist you." establish an open conversational atmosphere and reassure them that you will take care of the problem. For example, say, "Thank you for calling; I will personally address your concern. What exactly do you wish?"
If they don't get good assistance, they may decide to buy that product or service from another provider.
Don't drop the ball after someone completes a purchase either. They may have problems accessing items online or they haven't received a delivery. They may need to return or exchange something. There are also billing issues.
When you have amazing staff conveying the message, they are there to help, that is a big step toward resolving the problem. It will gain you new customers and also encourage most people to buy from you again and again.
Personal Scripts
It isn't uncommon for a business to have a script for someone to read on the phone or to share when someone comes into a business for help.
However, the script should be for guidance, not just repeated again and again when they work with a customer. It should be personal so the person feels a genuine greeting.
What to Say:
"Good morning, how may I assist you today?"
"What brings you to see us today? I will be happy to help with anything you need."
"Thank you for calling, it is my pleasure to help you. Can you share what is taking place?"
"I am sorry you experienced an issue, and I will do all I can to take care of that concern for you."
"We appreciate your business; I would like to offer my services to resolve this."
Positive Attitude
When a customer is in front of you, body language is also important. Eye contact and a smile can go a long way.
When they feel they have your undivided attention, it shares a positive message that you will assist them.
You enjoy your job and you use the right words. You are focused on the issue before you and dedicated to a solution. When on the phone or answering online, positive language is also important.
What to Say:
"Don't worry, we are going to get this resolved for you."
"I can see how that would be worrisome, but you are in great hands now."
"I am going to ask my supervisor to help us with this. I haven't seen this issue before but we will find a way to make it right."
"I appreciate you bringing this to our attention. Let's figure out the best solution to take care of this."
"I understand why you are upset, and I promise to help you with this issue in the best way possible."
Apologize for the Issue
Always apologize for the issue, and the inconvenience, and do what you can for the customer. That dedication to quality customer service will help them develop a positive image of the business.
Avoid stale customer service phrases which will only upset customers.
Despite them having a concern, how it was corrected speaks volumes about the integrity of the company.
What to Say:
"I am very sorry that took place, and I will fix it for you now. It looks like you were charged twice and I have issued a full refund for one of them."
"I agree it has been a challenge to receive your order, and we apologize for that. We appreciate your business and wish to help. I see by the tracking the shipper had a delay and it should arrive on Friday. Can I follow up with you Friday afternoon to confirm delivery?"
"We want you to be very happy with your purchase. I will help you exchange it for the right size. I understand different brands of clothing can vary when it comes to how they fit."
"We understand your time is valuable, I will see what I can do for you. If it is going to take a bit, I can reach out to you once I have a solution to offer."
"We strive to offer the highest quality products, and we aren't happy either that this one is defective. We will get a new one sent right out to you and I will help you with the return process to send that one back."
Offer Solutions
All customers want an efficient and fair solution to their requests. They want information when they aren't clear about something.
Your team has to be aware of the solutions offered and when to best present one over another. They have to be attentive and not take challenging people personally.
What to Say:
"I can exchange that item for you or issue a refund. Which option do you prefer?"
"Can you take a photo of the package you received and the damages you explain and email that to us? Once I have that information, I can offer to send a new item if you desire or give you the money back."
"I understand you aren't happy with the solutions I have extended. Can you share what type of solution you are looking for?"
"I am sorry you aren't accepting any of the solutions I have offered. I will get a supervisor for you to speak with."
Let Them Know They Can Reach Out at Any Time
In today's customer-centric world, it's crucial to emphasize to your valued clientele that you are here to assist them. The phrase "How do you say we are here to assist you" encompasses the essence of this message. By letting your customers know they can reach out at any time, you create an atmosphere of trust and reliability.
In this increasingly interconnected world, acknowledging that you completely understand their needs and are available to help in any difficult situation makes the customer feel understood and reassured. It's essential to ensure that they never hesitate to contact you for anything else they may require.
Customers should never feel like they are bothering your support team with requests. Let them know they can reach out any time they have questions or concerns.
What to Say:
"We are here to help you, and I am glad you reached out today. If you need anything further don't hesitate to let us know."
"We encourage you to contact us if you have questions or concerns. In addition to being reached by phone, you can also email us."
"Feel free to come in or call us if you need anything. We are always available to assist you."
Thank Them
In the realm of customer service, the way we conclude our interactions can leave a lasting impact on the overall customer experience. Whether it's a satisfied client or an unhappy customer seeking resolution, expressing gratitude and appreciation at the end of a conversation is crucial.
A simple "thank you" can be huge in fostering positive relationships and reinforcing the notion that your organization is genuinely committed to addressing the customer's problem.
Moreover, by thanking customers, you not only acknowledge their time and effort but also establish a foundation of trust, encouraging them to return should further issues arise.
Give them a sincere closing before you hang up or walk away.
What to Say:
"It was wonderful to talk to you today, and I am happy we worked this out. Is there anything further I can assist you with?"
"Thank you for being a valued customer, and we appreciate you giving us the opportunity to fix this."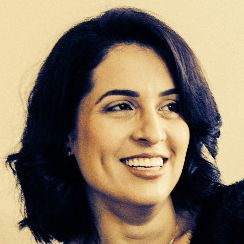 Katie Holmes is a senior author at everyday-courtesy.com with over 15 years of experience in marketing and psychology. As a freelance consultant, she also supports companies and executives in overcoming communication challenges. Katie is a passionate digital nomad working on her first book on the art of communication.