The whole idea behind a BYOB party or 'Bring Your Own Booze' or 'Bring Your Own Bottle' party is to encourage everyone to bring their own choice of alcoholic drinks to the gathering.
This not only opens a whole world of options for everyone to share beverages but also pleases everyone with their favorite drinks – for those who drink.
Whether you are going for an office party, a formal gathering, or a personal get-together, you can choose from wine, vodka, whiskey, gin, tequila and so much more which sometimes seems confusing.
If you are faced with a BYOB party, choose good Rum for an informal event, Cognac for more elegant gatherings, Amaro if you want to keep a clear mind, and Gin to stay classy and professional.
Rum
If the theme of the party is quite informal, a bottle of great dark rum is perhaps one of the most wonderful choices to bring to a BYOB gathering.
However, make sure you go for a drink that's aged in wood, instead of something that has got added caramel coloring. A choice with no added sugars works best so that things don't seem cloyingly sweet.
What's special about rum is its extreme versatility – you can have it neat, add it to different cocktails, couple it up with a large ice cube, or simply add it to a spiked punch.
Rum doesn't fail to delight even those who mostly go for whiskey or white rum alone. A few great choices will be The Real McCoy 12, Apple Estate 12-Year-Old, and Ten to One Dark Rum.
Cognac
If you are heading to a party with some wine lovers, Cognac is a marvelous brown spirit that even those hard-to-please ones will love. This one is going to be a delight if you are the most dedicated aficionado when it comes to beverages.
The essentially distilled wine, cognac, combines all the fruity elements of a relishing wine bottle, along with a dash of caramel, vanilla, and flavors of wood. All thanks to the years spent in maturing the beverage in French oak barrels, having the origin of the drink going back to the 17th century, as stated in the research.
The age of the youngest cognac is ten years and that's what brings the rich flavor to this spirit.
A few recommended options of cognac include Hennessy, Pierre Ferrand, and Cognac Frapin.
Amaro
Some office parties or even family gatherings call for a beverage that works perfect for the celebration but also keeps you alert and sharp enough to deal with things or sudden events.
Amaro is one such drink that will let you keep your head clear while swinging into the mood at the same time. The key is to sip on some low-proof Amaro.
The fact that the alcohol by volume typically ranges between 10-25 percent, Amaro allows everyone to be responsibly attentive. This bitter liqueur comes with a nice herbal and layered flavor that can be cherished on the rocks, with a mixer, or simply neat.
While you can expect a mysterious blend of sweetness and bitterness with roots and spices, Amaro also works wonders on your digestive tract for those party meals.
The recommended options include Cynar, Amaro Lucano, and Don Ciccio Ambrosia.
Single Malt Scotch
If the party seems to be a tricky deal where you need to appear professional and fun simultaneously, a rightly balanced choice is to go for a nice bottle of single malt scotch.
Prefer going for something that has been aged around 18 years to enjoy a beverage that has hit the sweet spot when it comes to richness, complexity, and flavor.
That will surely cost more, but your choice is surely going to impress your host as well as the special people in the gathering. Also, one is likely to remain a bit sober with Single Malt Scotch as one is likely to thoughtfully sip this beverage.
Apart from that, this drink has very little sodium, while studies show that a balanced intake of the same increases your energy levels.
A few recommended ones include Loch Lomond 18, Bowmore 18, and The Dalmore 18.
Vodka
How about going for a drink that can easily couple up with various mixes and cocktails being a super versatile choice?
Vodka is a neutral spirit and doesn't feature a distinctive scent, taste, or color. The colorless element of the beverage allows you to combine it with a bunch of flavors while sipping it on the rocks or neat.
Some of the most amazing cocktails pulled off with vodka include Bloody Mary, Cosmopolitan, and Vodka Martini. The versatility of vodka is the reason that it never goes out of trend.
However, a study published in the British Medical Journal in the year 2017 stated that having vodka prompts feelings of boldness and confidence – and that's why it's a perfect BYOB party drink.
Gin
Having a good time while being professional and classy is what a bottle of gin is all about.
Typically, no one goes for a glass of Gin neat, mix it up with another spirit to work up a classy cocktail. One such classic is a Gin Martini that can be stirred or shaken while being paired with a few olives for an added twist. Not only is it awesome but also one of the easiest cocktails to whip up for a party.
Another blend is the classic Gin and Tonic that's super easy to make, especially if you are planning to prepare the beverage for a whole group of people.
If the party snacks make you feel bloated, Gin is going to be the perfect solution to the same as a study suggests that it helps to bloat. So it's great when it comes to helping you regain a flat stomach.
Some recommended choices are Copper & Kings The History of Lovers, Sipsmith Gin, and Hendrick's Midsummer Solstice.
Tequila
If you are heading to a party that calls for loads of interaction with one another, bring along some Tequila and rock the occasion.
While some people try this drink as college students and ditch the idea later, everyone is going to love the delight when you present them with the real 100-percent agave.
To make whiskey drinkers wonder where this awesomeness was hidden all their life, you can bring along some Anejo Tequila. Blanco Tequila is an option that leaves you with no hangover and that makes it a perfect party drink.
Apart from that, it has also got some health benefits and helps you lose weight, as this study suggests.
The recommended options include Patron, Grand Mayan, and Haitus Tequila.
Rye Whiskey
If the crowd of the party you are heading to is all about the awesomeness of cocktails and their varieties, Rye Whiskey is a great choice to bring a beverage that can be transformed into different amazing drinks.
The dash of spice and zest featured by Rye Whiskey becomes a classic amalgamation with its vanilla sweetness, thereby being one of the most popular cocktail elements. Right from a Manhattan to an Old Fashioned and a Sazerac, everything tastes so much better when combined with Rye in place of Bourbon.
While there are a bunch of inexpensive Rye Whiskeys that you can consider, some upscale choices to impress one and all include Michter's Rye, Pikesville Straight Rye, and High West Double Rye.
Bourbon
If the day is all about a carefree celebration where you don't have to worry about a random acquaintance or a serious conversation – Bourbon is your go-to drink for the party.
This one's the perfect choice if you can simply relax and are around people who aren't going to judge you.
If you want to upgrade from the inexpensive ones and bring something special to the party, you can select from something in the 10-12-year range. Bourbon aged for more than 12 years isn't preferred as it becomes unpleasantly oaky.
A few recommended options for bourbon are Russell's Reserve 10-Year-Old, Elijah Craig Barrel Proof, and Eagle Rare 10-Year-Old.
Beer
It doesn't need much to say that one of the most popular and oldest alcoholic beverages around the globe is beer. Available in a lot of flavors and varieties, beer surely appeals to different people with different whims and tastes.
Unlike most alcoholic drinks, beer stands out with its low alcohol content sticks between 3 to 15 percent. And that's why it suits a variety of social gatherings, one of which is a BYOB party.
You can consider more than one choice such as dark beer or light beverage when you head to the party so that you can please your companions equally well.
Beer is undoubted, a great conversation starter for one and all.
Wine
Wine is that ever-successful classy and elegant drink to carry along to any party, choosing from the white and red varieties to suit your preferences.
Wine gets its lovely sweet flavor from the fact that it's crafted from fermented grapes, thereby being perfect for pairing with different party snacks.
While most people prefer going for red wine because of its great taste and the numerous health benefits it features, it depends on the individual to couple up the party meal with their own after-dinner choice of wine.
You can also consider going for sparkling wine or champagne if the event calls for a celebration.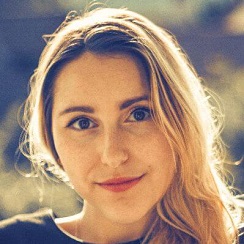 Sophie Hammond is a journalist, psychologist, and freelance speechwriter for people in politics and business. She lives on the edge of the Rocky Mountains with her dog and a lifetime supply of books. When she's not writing, she can be found wandering through nature or journaling at a coffee shop.