Do your best to always respond politely to people. It sets the tone for your character with them.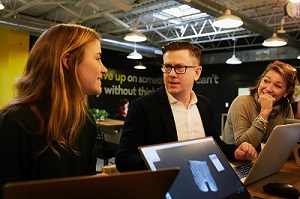 It doesn't matter if it is a friend, your partner, family, or someone you work with. Even if your day-to-day interactions with people you have never met before, be polite.
To respond politely, use the words please and thank you whenever possible. Also, show appreciation, reply as soon as possible, and use positive language.
Get into the habit of being positive. You never know how much that will carry over to someone else you come into contact with either!
Say Please
Always say please when you ask for something. If someone else is offering you something you want, say please for that also.
It is a good habit to get into. It also offers a good impression for others to follow.
If you don't do this already as a habit, focus on changing that behavior. It carries a great deal of weight.
What to Say:
"Can you please send me over the report as soon as you finish it?"
"Will you please pass me the salt and pepper?"
"Please let me know which day works best next week for us to have a meeting."
"Yes, I would like to add a drink to that order. I would like a Pepsi please."
"I would like that order ready for pickup at 7 pm please."
Say Thank You
Another good habit to respond to politely is to always say thank you. In some instances, your reply will actually be no thank you.
If you aren't tacking on the thank you at the end of your conversations then you are missing a prime opportunity to be polite.
The world can use more people that are patient and friendly with each other.
What to Say:
"Thank you for the invite, I am not sure we can make it but we will try out best."
"No thank you, I don't have any room for dessert after that delicious meal."
"Thank you for working extra while I was out sick for a few days. I know that is tough on top of your own work and I really appreciate it."
"I noticed you have been putting in extra hours on that project so it stays on track with the timeline. Thank you for being diligent and making it a priority."
"I appreciate you keeping the kids today so I could have a nice lunch with my partner and run some errands. Thank you, it is hard to express how much that helps when I don't have to get them in and out of the car several times throughout the day."
Show Appreciation
When someone goes the extra mile, don't let it go without being noticed.
Typically, such individuals aren't doing that for attention. It is just a part of who they are.
Pointing out how much it helped though will ensure they continue to behave in such a manner.
What to Say:
"I appreciate you helping me get this purchase loaded in my car. I didn't have anyone to come with me today to get it done. It would have been very difficult to do on my own."
"This is a great restaurant and the personalized attention was remarkable. We appreciate the effort that was put into helping us celebrate our parent's anniversary tonight."
"Thank you so much for waiting for me. I realize our appointment was scheduled for 30 minutes ago. Due to an emergency earlier today we are a bit behind, but we are happy you are here!"
"It meant a lot to me that you wrote a letter of recommendation for my college application. I am thankful to know you and look forward to hearing back from the school. I will let you know when I get a notice from them."
"The extra effort you put in to help me recover from my surgery didn't go unnoticed. You helped with cleaning, the children, shopping, and more. We are lucky to have you in our lives and I know I will be back on my feet sooner due to the help we received from you."
Answer Timely
Even though the days are busy, it is always polite to answer timely. When you get a phone call/text/email from someone, don't leave them waiting for a response.
Of course, it isn't always possible to reply back immediately. If they need a lengthy answer, you can also tell them you will get more information to them soon.
Just make sure you follow through with that!
What to Say:
"Thank you for your email about the party, I hope to attend. Can I let you know by Friday? We are waiting for the final schedule with my son's football team. Their playoff game date and time depend on how they play tomorrow."
"I need to check on that with my supervisor, and they are out for a couple of days. I will make sure we get back to you as soon as we can with the answers you seek."
"I can see which hotels in our area have conference rooms and available hotel rooms to accommodate the number of people we are inviting for the three-day conference. Once I compile a list, I will send it over to you for review."
"Sure, Tuesday is a great day for me to have lunch with you. Do you have a time and place in mind?"
"I am sorry but I won't be able to volunteer for the event this year. I have a conflict in my schedule and I can't eliminate that other commitment. I wish you the best with it and hope to be back on board next year."
Keep It Positive
Always keep it positive when you respond politely. Try to avoid complaining or saying anything negative.
Don't make excuses, do what you can to help turn the situation around if it is moving in the wrong direction.
What to Say:
"I am sorry you feel that way, what can I do to help you see it differently?"
"I understand it has been challenging, but we definitely appreciate your skills and experience as we work through it."
"I understand you want us to be there for the holidays, but our budget and schedule just don't allow it this year. How about we use Facetime and see each other that way on Christmas? It is the best alternative I can offer right now."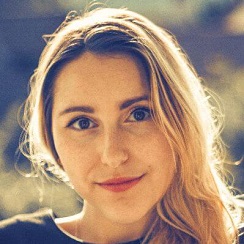 Sophie Hammond is a journalist, psychologist, and freelance speechwriter for people in politics and business. She lives on the edge of the Rocky Mountains with her dog and a lifetime supply of books. When she's not writing, she can be found wandering through nature or journaling at a coffee shop.