You only have a few seconds to make a good first impression on a phone call. Make sure you are polite and put the other person at ease. Otherwise, they won't want to talk to you.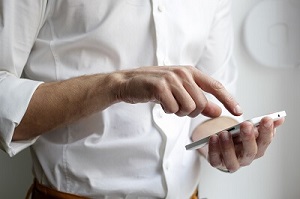 How you start the phone call depends on the relationship with the other person. For business calls, briefly introduce yourself and state the reason for your call. For personal calls, first, ask how the other person is doing and if it is the right time to talk.
You never want to offend the person at the other end of the call. Be sincere with how you start any phone conversation and make sure they feel like they have your full attention. They shouldn't hear distracting background noises.
Business Phone Call
Don't sound robotic when you call someone for business, but make sure the lines aren't fuzzy on how to communicate with them. Stay focused and stick to the key points!
Next, break the ice and then dive into the business you need to complete with them. They will appreciate the tone, professionalism, and efficiency.
Speak slowly throughout the conversation and politely inform your business partner if, for example, you have trouble hearing them.
Introduce yourself
Always start a business phone call for business by introducing yourself and which department you work for or if you are answering on someone's behalf. This is basic business phone etiquette.
They may talk to several people each day. Never assume they will recognize your name or cell phone number if you have talked to them before.
Introduce yourself properly and politely to start the flow of the conversation.
Address business phone calls by the full name of the person you are reaching out to. If you aren't sure if a female is married or not, use Miss unless you have been otherwise instructed. If you have a business card or other information, you will find it useful to identify the full name to use for the call.
What to Say:
"Good morning, this is Tim Jones from XO Manufacturing. Is this Mr. James Brown?"
"Hello, I am Kristina and I represent (insert business name), may I speak to Miss Smith, please?"
"Good day. This is Dean, reaching out to Kim Turner to discuss (insert business or product here)."
"How are you today? This is John Kimball; may I talk to Jim Jones?"
"Good afternoon. I am Brian Cox and I am calling to discuss a business matter with Terry Temple."
Break the Ice
Think of common ground to help break the ice before you dive into the business end of things. This helps balance the conversation between the human elements and the professional business talk. You may have a script to follow, but that doesn't mean you can't customize it to fit the person you plan to talk to.
A great way to break the ice is to research what they do or where they are located. Perhaps you can bring up the weather or even an upcoming holiday.
Keep it basic and make sure nothing will offend the other person. Never dive into controversial topics such as politics!
What to Say:
"How is the weather on the west coast? I sure miss spending time around the beach."
"Are you ready for the holidays? They are coming up fast! I am looking forward to spending time with the family."
"Are you enjoying your position at (company name)? I have heard they are wonderful to work for."
"Congratulations on your promotion. We will be talking on the phone regularly with you in that position. Are there certain days or times that work better for you than others?"
"I hear you guys got a ton of snow, I bet it is beautiful this time of year!"
Business to Complete
Never assume the person on the business call knows what you plan to talk about.
Even if you talked before, they may have many different irons in the fire. Introduce the business you plan to complete so they know what the call is about. Do your best to stay on topic.
What to Say:
"I am calling today to follow up with the options we discussed a few weeks ago. Did you have time to review the pros and cons of the options?"
"Thank you for taking my call. I would like to discuss the Johnson proposal with you. Are there questions you have concerning it?"
"I received the documents you emailed, but I have a few questions. Do you mind answering them for me?"
"I am returning your call; I got your message yesterday. How may we assist you?"
Personal Calls
Politely starting a call with someone you know personally offers more options. It is informal, and it often depends on how you know that person and the depth of your relationship.
Always be respectful with a normal tone and avoid saying anything rude or negative. You don't want them to be annoyed or turned off by your introduction.
Personal phone conversations often take place spontaneously. If you do not reach your acquaintances, you can leave a message.
Ask If It Is a Good Time to Talk
If you aren't sure if someone can talk, ask them.
Say hi and see if they have some free time. If they don't, ask them when you can call back or for them to contact you.
This gives them an easy out if they are trying to get other things done.
What to Say:
"Hi, how is your day going? Do you have some free time to visit?"
"How is the family? I wanted to invite you all to come over on Saturday for dinner. Do you have time to talk about it?"
"Hello, are you busy right now? I was hoping you had some free time so we can catch up. I have missed you!"
"What are you up to? I have to tell you a funny story if you aren't too busy."
"I am glad you answered, are you free tonight?"
Ask How Your Friends Are Doing
Any time you ask someone how they are and give them a chance to share, you let them know you care about them.
Politely ask how they are and you can start a wonderful introduction to a call.
It tells them you don't just have an agenda when you reached out, it lets them know you want to know what has been taking place for them.
If you know something is going on for them, reach out. It is thoughtful when you remember they had a doctor's appointment, a job interview, or some type of event going on. It is a great conversation starter!
What to Say:
"How have you been? It has been a few weeks since we talked. I miss that and hate when so many days go by before we can talk again."
"Are you feeling better? I am sorry to hear you were under the weather. Do you need anything?"
"How has work been? I know you are so busy this time of year. It is exciting but I know it is hard to juggle. Just wanted to reach out and talk for a bit if you have time. If not, just call me when you can."
"Hi, how did your job interview go? Have you heard back?"
"Hello, how have the party plans been? You are so organized I am sure it is all falling into place."
You Call Because You Have Just Thought of Them
If you simply thought of someone and this is reason enough to call that person again, let them know.
"How are you doing? You were on my mind the last few days so I wanted to reach out and check on you."
"So glad I got your voicemail message! I wasn't sure of a good time to call."
"I know the last few weeks have been tough. I am proud of how you are handling it. Any updates?"
"It is so nice to hear your voice! I know we text almost daily, but nothing compares to talking to you!"
"Do you have time to visit? I miss you."
Ask if the other person has a few minutes for small talk before you start telling them about your last vacation.
Use Pet Names
When you have a pet name for someone, use it when you start phone calls. They will find it endearing. It further deepens that special bond you have with them!
They know the pet name is only for them, it is unique to your relationship.
What to Say:
"Hello my love, did you sleep well?"
"Hey there sugar, how was your flight?"
"What would you like me to bring you for lunch Papa Bear? I enjoy being able to see you in the middle of the day."
If You Are Planning a Date or a Trip
Asking someone to spend time with you is always better when you do it by phone. Be polite and let them know what you had in mind.
What to Say:
"Hi, there is a great movie on Friday night. Would you like to go to dinner and then watch the movie with me?"
"Hello, I just saw the theater put out the winter shows and dates. Have you seen it? Is there anything you would like to see? We always have so much fun at the theater and then enjoy coffee after to discuss it."
Tip: If you're not sure about calling someone on Sundays or early in the morning during the week, check out the results of our survey on this.
With the above samples, you will now be able to start a phone conversation accurately in any situation. Learn how to end a phone call successfully and politely here.
Who Speaks First in a Phone Call?
The first words of a telephone conversation are said by the person called; a simple hello or a company's formal greeting will suffice. The goal is to let the caller know that the line is up and that the caller can state the reason for their call.
Before the 2000s, it was common for the caller to introduce himself for private telephone calls. Nowadays, you usually know the caller is for personal calls because you can see the number or name displayed. An introduction of the caller is therefore no longer necessary for private calls.
In business contexts, it still often happens that the caller ID is unknown. After you greet the person politely, it is then the caller's task to introduce himself and his concern.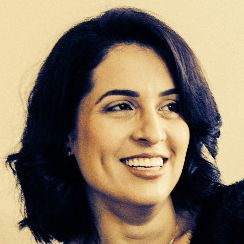 Katie Holmes is a senior author at everyday-courtesy.com with over 15 years of experience in marketing and psychology. As a freelance consultant, she also supports companies and executives in overcoming communication challenges. Katie is a passionate digital nomad working on her first book on the art of communication.